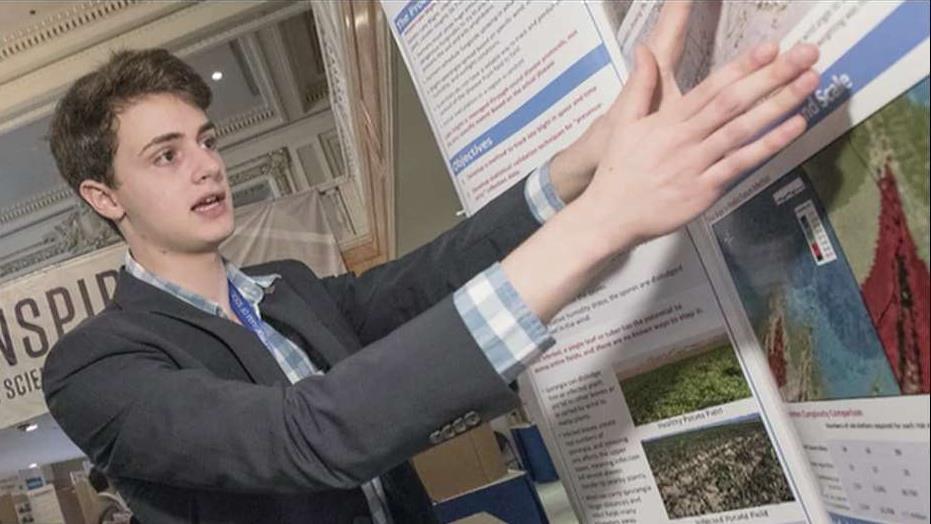 Benjy Firester, an 18-year-old high school senior from New York, won $250,000 for his Irish potato famine science project, which could be used to help farmers prevent costly crop damage.
Firester won the top award in the Society for Science & the Public and Regeneron Science Talent Search, the nation's oldest science and math competition for high school seniors, by creating a mathematical model that predicts the spread of the "late blight" disease, which triggered the Irish potato famine and is still a threat to farmers.
"This disease is still prevalent all over the world, and it causes billions of dollars of damage and epidemics," Firester told FOX Business' Stuart Varney on "Varney & Co."
More From FOX Business...
Firester's model uses existing blight locations, wind, time, date and detailed local weather data to give farmers the necessary information to protect their fields and prevent epidemics.
"The algorithm puts all this data together from all the infected fields and all the times the wind can be moving the disease and figures out what's going to happen in the subsequent week," Firester said.
From 1845 to 1849, the potato famine in Ireland killed 1 million people and forced 1 million more to emigrate.