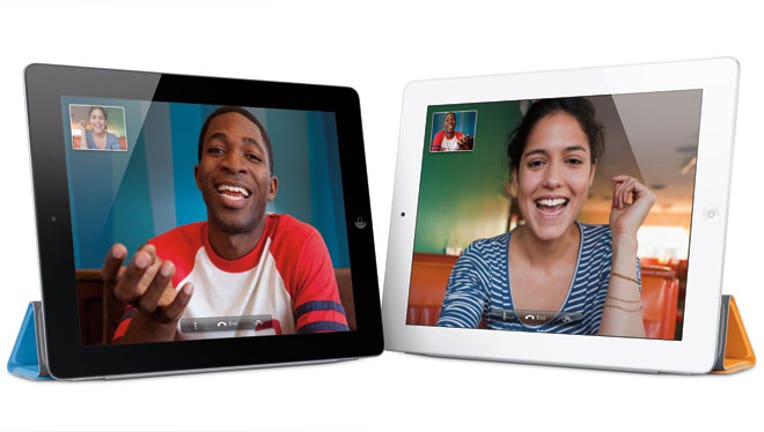 Retailers risk losing the majority of mobile device users unless they make mobile shopping easier and more engaging, writes Jessica Woh. While 89.7% of Americans aged 18 to 64 have mobile phones, only 49.1% use their phones to shop, according to marketing service Arc Worldwide. Consumers who use mobile phones to shop are able to compare prices on the go and are seen as less likely to make impulse buy, Woh adds.
Apple's iPad 2 went on sale in 25 countries outside of the United States. But if you're traveling abroad and price is your main consideration, you'll want to wait until you get home to buy one. In the U.S., you'll pay $499 for the base model– with 16 gigabytes of storage and Wi-Fi only connectivity — while the same model in Denmark will set you back the equivalent of $702.What the RIM PlayBook's ability to run Android apps really means is akin to a Mac running Windows via a virtual machine, writes Business Insider's Dan Frommer. The upcoming PlayBook tablet will only support apps for the Android 2.3 operating system and not 3.0, which was designed for tablets. RIM made the announcement so "it will able to say that the PlayBook can technically support tens of thousands of Android apps", Frommer added.
Barnes and Noble announced that it's adding email, Flash multimedia support and an unspecified number of new apps to its Nook Color e-readers next month.
Online media brands matter, Chrystia Freeland writes, citing an unpublished study by Harvard professor Bharat Anand and a former visiting researcher Alexsander Rosinski. 700 people were presented a Huffington Post story in three forms: unlabeled and published online, published online by the Huffington Post and published online by The Economist and asked to rate it on a scale of 1 to 10. Respondents who thought they were reading an Economist story rated its quality 6.9; The Huffington Post version scored 6.1; and when it had no label, it scored 5.4.
Google (NASDAQ:GOOG) edged out Microsoft (NASDAQ:MSFT) in BrandFinance's annual Global 500 ranking, based on dollar value. Google's 2011 brand value was $44.3 billion, just ahead of Microsoft at $42.8 billion, according to the consulting firm's ranking. Other tech notables like IBM stayed in 4th place; Vodafone took 5th; Apple jumped from 20th in 2010 to 8th in 2011; and AT&T rounded out of the top ten at $28.9 billion. Facebook entered the list in 285th place with a brand value of $3.7 billion.