Tech Startups to Watch in the Big Apple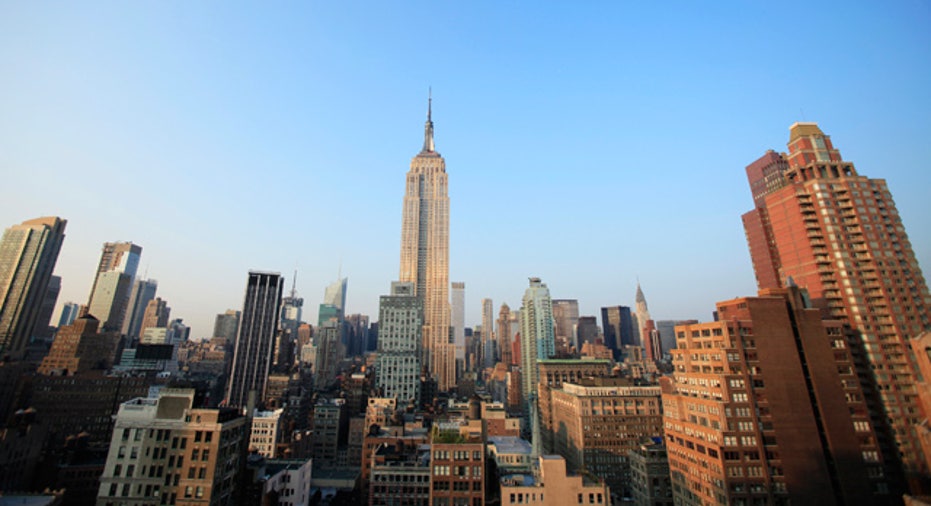 While Silicon Valley has long been the symbol of cutting-edge technology and opportunity for startups in the tech world, New York City is becoming a tech haven in its own right. From financing infrastructure to business creativity, the Big Apple is home to promising startups of its own, and according to some, rivals the environment the West Coast offers to entrepreneurs in the field.
Nate Westheimer, executive director of the NY Tech Meetup, said the city's technology scene is exploding, and equals, if not surpasses, Silicon Valley in many ways for tech startups.
Westheimer concedes NYC lags with its engineering base, but makes up for it in other ways. "In basically every other way, New York City is probably a better environment to do a tech-enabled business. There are not as many generations of entrepreneurs here, maybe from a mentorship perspective. But there is a very important part of the ecosystem in place here."
Startups will look to cash in on the idea of creating smaller communities, according to Westheimer, which has proven popular in NYC.
"It's like what foursquare.com is doing, that will continue to lead the charge," he said. "Whether it's finding a new restaurant or whatever it is, I think that is a big theme for New York, because it is just the perfect town for people to build on that kind of stuff."
Finally, startups will be using the Internet to meet up… off of the Internet, he said.
Although it may be too early to pick this year's winners in the tech world, Westheimer named these startups as the New York tech companies to watch in 2011.
No 1. Kickstarter.com: The site helps people raise money and awareness for projects, but is ruled by an "all-or-nothing" funding method. All projects must be fully-funded or else no money changes hands between parties. "They had a really phenomenal year last year," Westheimer said. "They follow the trend of helping people for causes, but you only have to pay the money if people commit to it. This year they will really break out."
No. 2 Meetup.com: This social network of local groups is a "Real sleeper in New York City," according to Westheimer, who noted that while his tech meet-up runs through the site, there is no official relationship between the two. "They had their first profitable quarter, and continue to grow. It's the major social network that doesn't get talked about." The site organizes groups of people offline with common interests all over the country.
No. 3 Yipit.com: Similar to the wildly-popular daily deals site, Groupon, Yipit harnesses every possible daily deal for the average consumer in his or her location of choice. "It can be confusing with more and more people offering deals," Westheimer said. "They are making it a lot simpler by aggregating deals and sending you the ones you actually want."
No 4: A tie between Knowabout.it and Introspectr.com: Both sites run on the theme of personal search and utility, he said. They merge all of your social networking sites and e-mail accounts, and allow you to search through your own private data to find what you are looking for. "It's really cool to have the search be about the content in your own feeds," Westheimer said. "It's personal, instead of the same search results for everybody."
No. 5 TechStars.org: This mentorship-driven seed stage investment program is assembling teams of the best and brightest in the field, Westheimer said. "They are like an incubator program," he said. "The teams they will produce will be really beneficial for New York City in 2011."