Tech Startups are Hiring, Here's How to Get a Job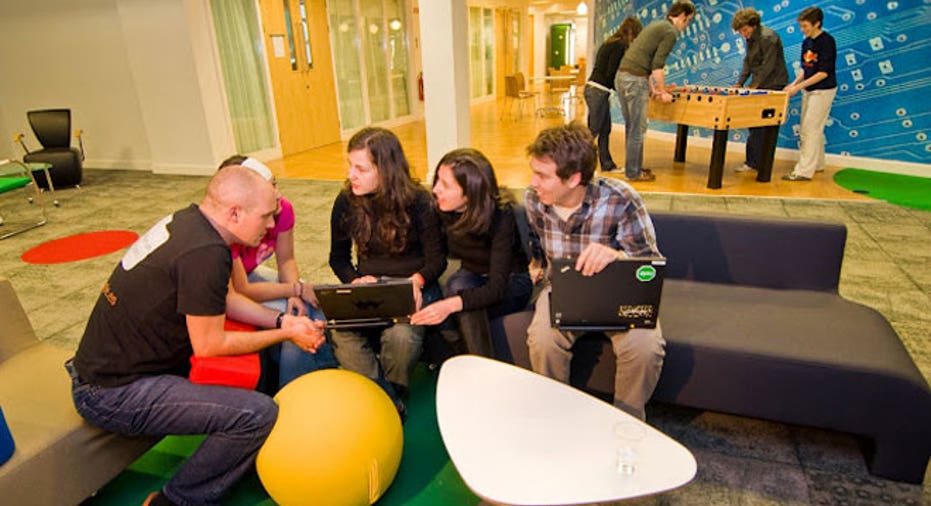 The job market is still on the mend, but there is a bright spot in the market: tech startups.
In fact, 87% of tech startups that participated in a recent survey by Silicon Valley Bank report plans to increase head count this year, with most of the employment opportunities coming from software companies.
"Generally, the tech sector is performing well, so some of this is driven by the fact that these companies are in a broader segment that is hiring," says Mary Dent, vice president, public policy at Silicon Valley Bank. "Startups are also unique. By virtue of their stage in development, startups' ability to succeed depends on their ability to grow. They are just starting out, so they need a little bit of everything."
While it's true startups need people to work in all aspects of the business, the survey shows startups around the country are looking for candidates with strong science, technology, engineering and math skills. Of the survey respondents, 17% say they were looking for management, marketing, sales, operations and other non-technical skills compared to 40% who wanted job seekers with more technical experience.
Despite their need for workers and the country's 7.5% unemployment rate, nine in 10 survey respondents report difficulty finding workers with the skills they need. Startups in Texas were particularly struggling with 94% saying they couldn't find qualified workers.  Washington was a close second with 91% reporting problems finding the right talent.
"We continue to see growth over the last couple of years and continue to see startups that are having a real talent problem," says Steve Roberson, CEO and co-founder of StartUpHire. "Startups we interact with have a lot of frustrations about being able to hire people they need in a timely manner."
According to Roberson, startups' top hiring priorities are engineers, software and product developers and science-oriented workers. While it's not exclusive to technical jobs, Roberson says there's a huge disparity in the number of candidates versus the open technical positions compared to other roles.
For job seekers with the right skills, working at a startup can provide a great opportunity—but it's not for everyone. According to industry experts, startups don't often offer job security and a tightly-defined role when they are first getting off the ground.
"The biggest con to working in a startup is the uncertainty. You don't know if the company will make it. You don't know if the company will make payroll from week to week. You don't know if you'll have a job tomorrow," says Kathy Ver Eecke, a writer for startup advice blog  Working for Wonka. "If you are risk averse, or if that kind of uncertainty makes you nervous, a startup is not the place for you."
On the hand, working at a startup can be challenging and provide the opportunity to explore different roles. Unlike corporate America, employees of startups wear many hats with employees performing duties that are above their level and skill set.
"It takes all hands to run the ship, so most employees work way above their experience level as far as job responsibilities. It makes for an exciting day, but it also makes for great bullets on a resume after the fact," says Ver Eecke.
For job seekers looking to get into the startup world, they need to be innovative, stay current on industry trends and keep their skill set and experience up to date. Startups want passionate people, so it's important to show enthusiasm for the product, service or mission of the company in an interview.
"So many startups see themselves not just as a company that's trying to bring forth a new revenue stream, but a mission to change an industry; change the way things are done," says Roberson.
Experts say candidates should be scared to cold call companies to show their interest. According to Ver Eecke, if a startup is growing, chances are they are hiring.
"A startup founder is going to be more interested, and more impressed by the paper route you grew as a child, than they will be by your last job in corporate America," says Ver Eecke.