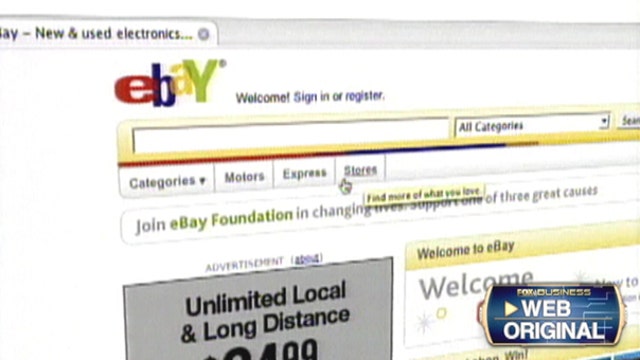 Ebay and PayPal called it quits this week and Netflix teamed up with funny man Adam Sandler for four original movies – this is tech rewind.
Just six months ago, eBay's (NASDAQ:EBAY) CEO John Donahoe said the e-commerce giant and its payment processor PayPal were better off together. But after months of speculation and pushback from activist investors, eBay announced Tuesday it would split off from PayPal in 2015, thereby creating two publicly traded companies. Word on the Street is mounting competition in the online payment sector – Apple Pay (NASDAQ:AAPL), Google Wallet (NASDAQ:GOOGL), Amazon Local Register (NASDAQ:AMZN) – spurred the spin-off.
A day before the news broke PayPal Co-Founder Peter Thiel told FOX Business's Deirdre Bolton he wasn't too enthusiastic (at all) about the expanding footprint of activist investors in Silicon Valley.
Ebay shares were up almost 3% for the week.
Online home goods retailer Wayfair (NYSE:W) soared in its Thursday debut on the New York Stock Exchange, and the company raised $319 million after pricing shares at $29. The e-commerce company carries a selection of seven million home décor products, and annual revenue was up over 50% in 2013. Wayfair CEO Niraj Shah told FOXBusiness.com on opening day the company was "looking forward to having cash on the balance sheet," but have no acquisition plans in the works. After popping in its debut, Wayfair shares fell back to earth Friday, down about 9% in early afternoon trade.
Netflix (NASDAQ:NFLX) announced it inked a four-movie deal with funny man Adam Sandler. The online streaming service also said this week it is working with the Weinstein Co. on its first feature film – as sequel to Oscar-winning movie "Crouching Tiger, Hidden Dragon." Sandler Joked on Twitter he'd "tried signing up for Netflix, but this happened instead."
Netflix's move into movies comes at a seemingly unstable time for the industry, according the AP, which notes that this summer at the box office was down approximately 15% from a year ago. Shares of the digital streaming giant were up about 3% for the week.
Meanwhile, Vista Equity Partners is positioning itself to make the biggest tech buyout this year. The private equity firm is set to take software maker Tibco Software (NASDAQ:TIBX) private for $4.3 billion. Vista will pay $24 per share in cash. Tibco shares were trading slightly down on Friday.
It wasn't all roses in the tech sector this week. A new study from the University of Central Florida found that behind the wheel, Google Glass distracts drivers as much as smartphones – a cautionary note for techies hoping to multitask on the road.