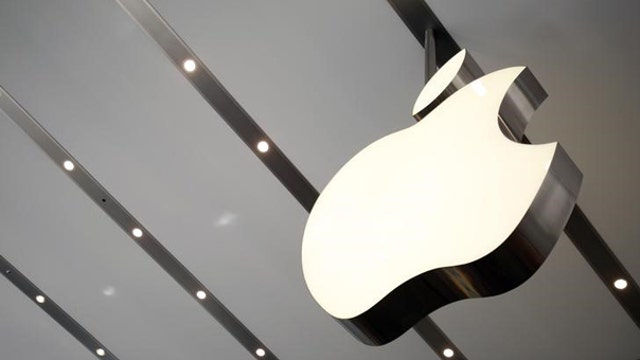 Apple sent a tease of an event invite, while U.S. banks bulked up their cyber security – this is your tech rewind of the week.
Apple (NASDAQ:AAPL) sent members of the media invites for a "special event" on Sept. 9, where the tech titan is expected to reveal its much-anticipated iPhone 6 in addition to a jumbo-screen iPad. Apple's cryptic, and minimalist, invite read: "Wish we could say more." And the media and consumers alike wish Apple would say more, too.
But while the company is keeping mum on details, tech blog Re/Code reported Apple could also take the wraps off its rumored smartwatch – a move that would follow Samsung's unveiling details of its first-ever smartwatch earlier this week.
Microsoft (NASDAQ:MSFT) CEO Satya Nadella is headed to China at the end of September, amid an anti-trust investigation by Chinese officials of foreign firms in the country. The software giant told FOX Business the trip had been in the works prior to the probe, however the company said it is "committed to complying with China's laws."
American banks are bolstering their cyber defenses, after five major banks were compromised – including the nation's biggest bank JP Morgan Chase (NYSE:JPM). FOXBusiness.com's Adam Samson reported the hackers were sending a poignant message that even the most secure systems – like the nation's banks and financial system – can be breached. Experts said the attack was not normal malware hack and were rather "very sophisticated," likening it to the Stuxnet worm.
Earlier in the week, video messaging startup Snapchat reportedly fetched a $10 billion valuation after a new funding round from Kleiner Perkins Caufield & Byer. Also, Amazon (NASDAQ:AMZN) snatched up video gaming platform Twitch for $970 million in cash, putting rumors to rest that Google (NASDAQ:GOOGL) was in talks to buy the platform. Twitch was founded in 2011 and boasts about 55 million "gamers" on the site each month. Amazon shares closed on Monday at $334 per share, down 16% year-to-date. On Friday, shares were trading slightly down.
Chinese e-commerce giant Alibaba reported a June quarter sales jump, due to increased domestic sales. Meanwhile speculation continues about when the company will set its IPO date, which FOX Business's Jo Ling Kent reported may take place before Rosh Hashanah.
TiVo (NASDAQ:TIVO) posted a second-quarter beat, citing strong subscriber growth, shortly after news broke that the video recording company was crafting a cheaper version of its device for customers without cable.
And to close the week out, Google announced its testing an airborne drone delivery system called "Project Wing," which will drop off anything from candy to medicine.