Tech Entrepreneur Advises 'Bouncing Forward' From Mistakes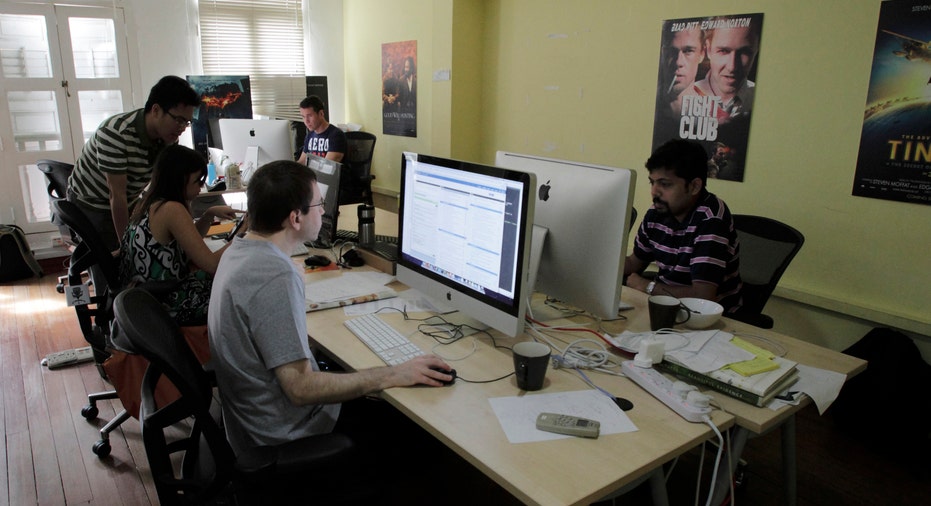 Chris Miles is the founder of B2B tech solutions firm Miles Technologies. Since 1997, Miles' company has been helping business owners improve their business management and accomplish more through the use of technology.
For much of his life, Chris Miles has been far ahead of the curve. While most 10-year-olds spend their time hanging out with friends, Miles was busy earning his own money by working on construction projects for his neighbor. At age 16, he started a construction business, which helped put him through college to earn an engineering degree. Always fascinated by computers, Miles found himself offering frequent technological advice to his construction clients to help improve their businesses. In the late '90s, he turned his passion for tech and his love of helping others into a business-to-business (B2B) IT solutions firm, called Miles Technologies.
Although this go-getter entrepreneur has made a few mistakes along the way, Miles knows that he wouldn't be where he is today if he hadn't made them. He shared his advice on how to "bounce forward" from your mistakes and be a great business leader.
BusinessNewsDaily: What did you want to be when you grew up?
Chris Miles: Mostly, what I wanted to be when I grew up was happy. I wanted to be a father, and I wanted to ensure my children did not experience a home without a father, as I did. There was never really any particular occupation I saw for myself. Although I was enamored with computers, I didn't even think for a moment that it would someday be my livelihood. I was entrepreneurial at a very young age, largely out of necessity. My mother was a single parent who always worked and pushed herself to grow professionally and achieve goals. She was successful, but with four kids to raise, money was tight. Early on, I realized that if I wanted to go to the movies or do an activity, I had to earn the money to do it. By the time I was 10, I was doing construction for a neighbor. I never chose an occupation, but I did choose to work really hard.
BND: Can you talk a little about Miles Technologies and how you got your start?
C.M.: When I started my first business — a construction company — at age 16, I utilized computers to a degree not found in the small business world of the mid-1980s. I ran the business throughout my teens and while I attended the University of Delaware, where I earned a degree in engineering. It was actually my construction business, and the way I organized and managed it with technology, that led me on the path to Miles Technologies. In more than just a few instances, my construction clients asked me to help them utilize technology to manage their businesses better. I started Miles Technologies in 1997 with the mission of helping businesses accomplish more by using technology.
BND: What was your main motivation for starting your business?
C.M.: My main motivations were my passions for technology and helping others to do more with technology. It is great to go to work every day knowing you are going to help someone. This year, we launched business by MILES, a Web-based business operations system designed to provide small and medium-size businesses (SMBs) with a cohesive, one-stop, affordable business management platform. For me, personally, it is a real milestone. It is the culmination of more than 16 years in the business of helping companies operate better by using technology.
BND: What was the biggest challenge you encountered, and how did you overcome it?
C.M.: In 2008, we realized we were spending way too much time dealing with customer billing complaints. Our customers were happy with our work but had a problem with the way we were structured, from a billing standpoint. The industry standard for billing was to charge by the hour, and from the beginning, we operated with a very accurate system of hourly billing. Over time, this became an almost divisive issue between our clients and us, so we started providing fixed-priced projects and monthly all-inclusive support plans. If a project takes us longer than we estimate, it's on us. If our customer requires more support, it's on us. Today, when a customer receives an invoice from Miles Technologies, it reflects the exact amount they approved before any work started. We are better at project management today than we ever were, and our company culture is greatly improved as well. It was a tremendous challenge to change our business model — but we did it, and it was the right thing to do.
BND: What's the biggest mistake you've made as an entrepreneur?
C.M.: I am happy for my mistakes. If I had not made some mistakes along the way, I would not have the foundation that I have as a business owner today, and my business would surely not have become as successful as it is. In fact, I don't even call them mistakes; I call them building blocks to success. I call it "bouncing forward." Every time you hit a wall, you have to bounce forward. If you can't bounce forward, bounce diagonally. Never allow yourself to bounce backward. There is always an opportunity to learn, to do something better, to grow. Succeeding is making the decision to bounce forward — or at least diagonally, with some forward component — each time you are dealt a blow.
BND: What is the best bit of advice you have for other entrepreneurs?
C.M.: Don't believe that no one can do it as well as you. Entrepreneurs are very dynamic, multifaceted people who can do things very well. Sometimes, they fall into the belief that other people can't do the things that they can do, as well as they can do them. While it might be true in the beginning, some entrepreneurs can't trust their employees to make mistakes, find solutions, grow in their roles and become experts in their areas of specialty. These entrepreneurs have issues with letting go of that control. If they bring people in, understand the progression and allow their people to grow — maybe even grow past the entrepreneur's own expertise in some ways — the entrepreneur, the business and the employees blossom. There is a difference between a business owner with a bunch of helpers and a business leader with many people believing in the direction and future of the business, and all working together toward that future.
Originally published on BusinessNewsDaily.