Tech Connect: Status Quo Not an Option for RIMM, Says Investor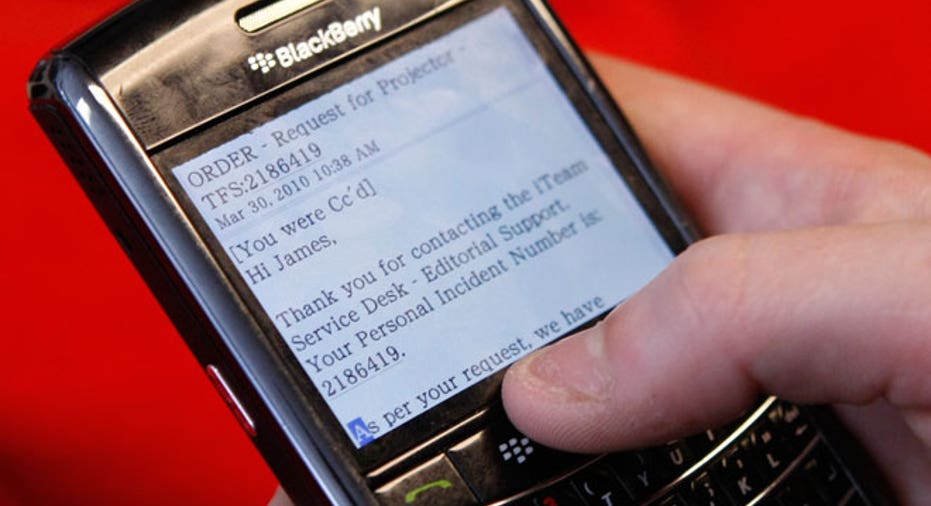 The fledgling Blackberry-maker had analysts hoping that the worst was behind the Canadian company ahead of its quarterly report. But it seems Wall Street falsely had its hopes high yet again. Shares of Research In Motion (NASDAQ:RIMM) took a massive hit Friday after the company reported a miserable second-quarter report, adding to its 50% decline this year alone.
The quarter was overshadowed by missed guidance for the third-straight quarter and falling sales for its iconic Blackberry device line for the first time in a decade. Not only that, but executives skirted analyst questions on the conference call, with CEO Jim Balsillie cutting the call short and spending most of the time sticking to prepared notes. He avoided the tough questions that the results naturally deserved.
FOX Business reached out to activist investor Vic Alboini of Jaguar Financial, an investor in RIM, who has long-called for changes inside the organization. He told us that the earnings report released last night demonstrates a need for change. This change can come in two ways. First option is a new CEO. Second option is a new M&A process. Its important for a company like RIM not to panic after getting negative results.
But what are investors to do but panic? While Research In Motion struggled seeing market share decline and its stock slump, media reports increasingly picked up on Balsillies interest in purchasing an NHL hockey team. Leaving the question of whether management has its full attention on the company, as is desperately needed.
Talk of the tech world is now on who will buy the struggling company with increasing rationale building for a Google (NASDAQ:GOOG) or Apple (NASDAQ:AAPL) buyout. Both have plenty of cash, have been on a hunt for patents and would value RIMs technology for emails and the QNX software that the company is banking on to get it out of its deep hole in 2012.
That technology may be better served inside a larger company like Apple, which can better execute and has a clear strategy in place for mobile, neither of which can be said of the now-fallen king of the smartphone industry, Research in Motion.