Tech Connect: Report Cards in, Tech Bubble Grows Bigger, and Buzz Is the Word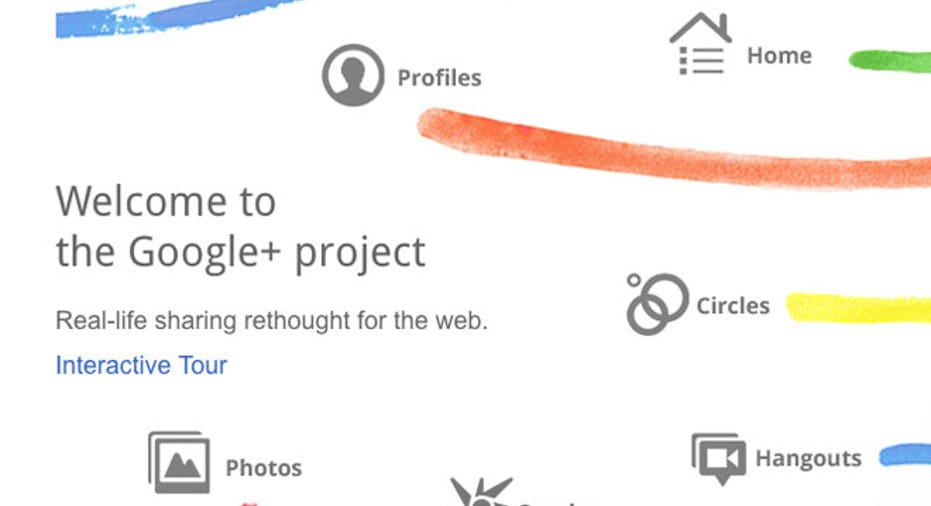 Report cards are in,  the tech bubble grows bigger and buzz is the word.  It was a rollercoaster week for tech with earnings results in for the giants.  Google (NASDAQ:GOOG) set a high bar last week for the industry.  This week dozens of other companies  - from A to Z  - or in this case from Apple (NASDAQ:AAPL) to Yahoo (NASDAQ:YHOO), weighed in with their numbers. Buzz got people talking about Spotify and Google+. Heres a look at some of the stories I liked this week:
Jaws dropped after Apple reported a record quarter. Even the most jaded analyst on Wall Street couldnt help but applaud Apple for its remarkable third-quarter results, showing that the appetite for Apple products especially abroad is not yet satisfied.  Apple reported it sold 20.3 million iPhones last quarter, up a solid 142% year-over-year.  9.25 million iPads were sold that quarter, thats up 183% year-over-year.  On top of this, the next morning after its quarterly report, it released a new Mac Mini, an upgrade to its Lion OS X and a refreshed Macbook Air, which I demod here.
Have you Google+d yet?  I finally got my invitation to Google+ a couple of weeks ago and after playing around with it for a few hours, I was left to figure out what to do next.  Literally. Theres nothing to do on it.  But somehow, everyone I know is begging me for an invitation.  Everyone wants to be on it, including Captain Kirk, William Shatner, who signed up for a Google+ account but then was kicked off.  Google is using pure buzz (no pun intended regarding its failed Buzz product launch) to create a demand to get an invitation to Google+. But it isnt rolling it out to the mainstream public or businesses yet, which is why Shatner was kicked off. Is he, as a celebrity, a business or a legitimate personal user? Google decided to recognize Shatner as a private person and invited him back, only adding to the cache` of the Google+ product and Shatner brand (shhh, dont call him a brand).
Spotify splashes stateside.  Have you ever heard of Spotify?  No? Well you will soon. Spotify is the new way to stream music and a first real rival to Pandora, Apple, Amazon (NASDAQ:AMZN) and Google that has finally crossed the pond in the hottest British invasion since the Beatles. Similar to the exclusive nature of Google+, Spotify went live in the Americas last week, but only to a select few.  You can sign up on the Spotify Web site to get in a queue (trying to be European here) to get access to the site.  The biggest bonus of Spotify?  You get to pick the exact song you want to hear and listen to it!  So if you are in the mood for Biz Markie, youll actually get to hear Just a Friend instead of something like it (what could replicate that classic anyway?).  Happy listening indeed!
The tech IPO parade continues, but this time the tickertape parade doesnt last more than a day. This week we saw the public debut of a few more Internet and tech companies that didnt zoom into infinity and beyond.  Zillow.com, the online real estate information site, doubled its price on its IPO day.  The next day?  The IPO went into foreclosure, so to speak.  Skullcandy, the company that makes the popular cases for the iPhone and other hardware devices amongst other things, also went public with little movement in share price.  Is that a success or a failure?  One would argue a success meaning that the stock was priced correctly and there was no over-enthusiasm piling into the stock that would ultimately deflate it.  While it is way too early to tell whether these companies and IPOs will ultimately be successful, there is clearly a divide forming between the superstars and the not-so. Only until the big kahuna (Facebook) makes its debut will we finally be able to confirm that we have been living in a bubble all along, because that will be the pinprick that will cause the pop. Until then, enjoy the upward ride.
And a nice little bonus:
Goodbye Borders bookstores. Still miss Gimbles? Remember Crazy Eddie? So long Circuit City? A place to remember your favorite defunct retailer!
Tune into Shibani Joshi everyday at 2pmET on Fox Business or email her at ShibaniandCharles@foxbusiness.com