Taylor Swift's Advice: Do Women Have to Help Other Women? These Organizations Say Yes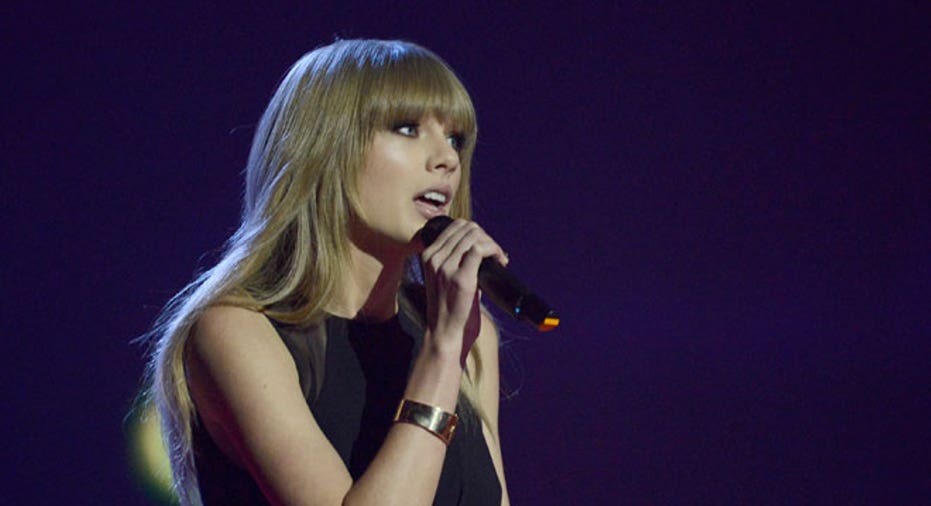 In the April issue of Vanity Fair, Taylor Swift lashed out at Tina Fey and Amy Poehler for a joke they made at the Golden Globes. She quotes Katie Couric (who herself was quoting Madeleine Albright) in saying, "There's a special place in hell for women who don't help other women."
Marilyn Nagel, CEO of Watermark, an organization whose purpose is "to help women make their mark in their companies, careers and communities," says she does believe that women have a responsibility to other women to help them in their careers and business ventures.
"Once women reach a certain level of success, I think they have a responsibility to assist and support other qualified women in joining them," says Nagel. "It's not a zero-sum game … there's this old mythology that there is room for only one woman at the table. Women who make it to those tables have to make space and advocate for other women who are qualified.
"It's not about compromising standards," says Nagel.
If you are a female business owner or professional looking for networking opportunities or support from other successful women, there are a number of resources available. We spoke to the founders and CEOs of three organizations whose aims are helping other women to succeed.
Watermark Nagel's organization, Watermark, is based in the San Francisco Bay Area and has been around for the last 20 years. Watermark aims to help women in three ways, says Nagel, by fostering connections, providing development opportunities and advocating on the behalf of women in the workplace.
"We bring together women, often in similar roles, to develop trusting relationships and become advisors to one other. They support and celebrate each other's successes in a meaningful way," says Nagel.
It's important to have this outlet, adds Nagel, because women network in a different way than men.
One program started by Watermark is called Board Access; Nagel says it is designed to help women become relevant and active board members, as well as to connect women to opportunities to join the boards of other companies.
85 Broads 85 Broads was founded by CEO Janet Hanson in 1997, when she realized that an influx of young female undergrads joining Goldman Sachs were not going to have access to a broad network of female mentors in the company, due to the fact that many of the women who were first hired in the early 80s had left the company.
The organization now has 38 regional chapters around the world, which offer exclusive workshops and networking opportunities; 85 Broads currently has 30,000 members, according to its website.
Hanson says that her years of experience at Goldman Sachs provided the foundation upon which to build 85 Broads, because she views it as a company investing in women.
"I see it as providing intellectual firepower," says Hanson, "not just support. Support is an interesting word, because it tends to mean you can't quite get there yourself. I see 85 Broads as using an investment approach" to build up other women.
Levo League Levo League "has been called the LinkedIn for Gen Y Women," says CEO and co-founder Caroline Ghosn. The startup, founded in March 2012, aims to create a community of professional women who can accelerate their careers by discovering job opportunities, providing networking opportunities and hosting skill-building events, says Ghosn.
"My mother wasn't in the workforce and I was the first woman to go to college, so I felt the lack of female role modeling for me," says Ghosn, citing one of her inspirations behind Levo League. "I feel there is a responsibility to help women, but it doesn't just apply to women. I'm living in the United States, I'm lucky to be educated and have food on my plate, and if I can help anyone, it's my responsibility to help," adds Ghosn.
That said, Ghosn says that women have a "special" duty to help other women. "We haven't changed our mindset enough yet … Men still create old boys' clubs where they are able to respect and help each other, but the data shows that women will only help women if they respect and like each other."