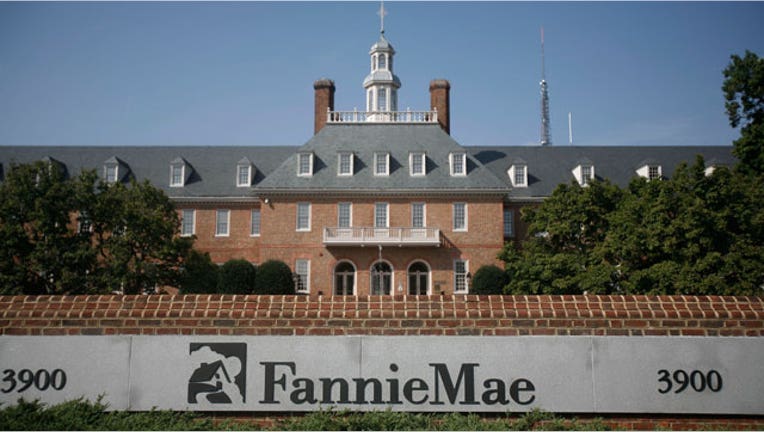 It's a really bad deal for taxpayers that a federal watchdog is suggesting that the government only "limit," but not stop, the exorbitant legal fees that Fannie Mae and Freddie Mac are now paying on behalf of former executives who are accused of either securities or accounting fraud, and who drove these companies into the ground.
Both have paid nearly $100 million in legal fees to defend former executives, who have been named along with Freddie and Fannie, as defendants in a string of lawsuits seeking billions of dollars in damages alleging securities fraud for Freddie, and accounting and securities fraud for Fannie.
A third of those legal fees came after the government seized Fannie and Freddie.
That means the very same executives who recklessly helped drive the two housing financiers into insolvency and into the arms of taxpayers can get still more taxpayer money to pay for their legal fees, where the government lets their lawyers bill for charges at every one tenth of an hour (yes, six minutes), says a new report from the inspector general for the Federal Housing Finance Agency.
Moreover, a government rule says paying settlements to lawsuits take a back seat to paying back taxpayers, because taxpayers come first. Throughout all that, the former executives will still get their legal bills covered by Fannie and Freddie, the IG says.
Companies nearly always pay the legal bills of employees accused of misconduct while performing their corporate duties. It's part of what are called standard indemnification agreements, meaning, executives are shielded and get such costs covered.
But under a 2008 federal law enacted for their conservatorship, the two don't have to pay these legal fees, they can repudiate them. Instead, their government overseer, the Federal Housing Finance Agency [FHFA] is essentially saying it doesn't want to pay legal costs to fight these former executives in court over not paying their legal fees, according to a new report from the FHFA's inspector general.
So, FHFA instead is saying it will try to cap these legal costs, because it's afraid of a legal challenge from the former executives.
Freddie officials weren't immediately available to comment, and Fannie declined to comment, though an official there referred FOX Business to testimony CEO Mike Williams offered in February 2011.
Wouldn't it be cheaper for the government to fight these former executives who ran these companies into the ground than to continue to foot their legal bills? And isn't this the same government that moved the goal posts on creditors in General Motors' (NYSE:GM) bailout?
Because of this decision, taxpayers could also be on the hook for the legal bills of six former executives sued by the Securities and Exchange Commission last December.
Former Fannie Mae chief executive Daniel Mudd and former Freddie Mac CEO Richard Syron, along with four other officials, now face SEC's civil lawsuits, which allege they misled investors by downplaying their companies' exposure to rotten subprime mortgages. The executives have said they will fight the allegations. Fannie and Freddie so far have also paid the legal expenses for those executives, too. Initially, the government said it might not pay their legal bills. Why the change?
The federal government seized both Fannie and Freddie in September 2008, and to date they have cost taxpayers a total of $183 billion, with more to come because the government gave them an unlimited pipeline into the U.S. Treasury.
Freddie's lawsuits tend to involve misleading investors about its financial health. Fannie's case is notably egregious; its legal fees stem from court battles over its accounting misdeeds earlier last decade, which were flagrant and widespread.
It involved smoothing its earnings with accounting moves to please Wall Street. Fannie restated 2006 earnings alone for a huge $6.3 billion, which is about equal to what Ford Motor (NYSE:F) earned in North America last year, even though its books were going bad beginning in the late '90s. Congress had caught wind of its shenanigans and had held hearings about Fannie's problems in 2000.
Early last decade, another government regulator, the Office of Federal Housing Enterprise Oversight [OFHEO], found that three Fannie Mae executives -- its former head, Franklin D. Raines, former chief financial officer, J. Timothy Howard, and former controller, Leanne G. Spencer -- cooked the books from 2000 to 2004 to "artificially inflate" Fannie's reported earnings and stock, and in turn their own pay and bonuses.
The three walked off with more than $115 million in pay.
Out of that, Raines got about $90 million in compensation for 1998 through 2003, OFHEO has said. He also got millions of dollars in bonus pay after stepping down.
Fannie and Freddie execs routinely donated to Congressional campaigns. Countrywide Financial was one of Fannie's biggest clients.
Specifically, OFHEO found that the three former officers "knowingly manipulated earnings to maximize their bonuses, while improperly neglecting accounting systems and internal controls and misleading the regulator and the public."
Fannie eventually paid a record $400 million in restitution and fines on May 23, 2006. Its problems were so bad, Fannie agreed to government demands to change its corporate culture and vowed to clean up its accounting.
In April 2008, without admitting or denying wrongdoing, the three former executives paid OFHEO $31 million in total fines for "using improper accounting methods designed to generate unearned bonuses," says the FHFA IG's report.
But here's what really happened. Fannie's insurance policies covered about $3 million of their fines, including what Raines owed.
Raines also said he would pay for his fine with stock option grants in Fannie he got as pay, valued at $15.6 million. But that was paper money Fannie manufactured for him; it's unclear whether he donated the options back, or cashed them out, and then paid. The paper options later became worthless. Raines also said he would fork over some $5.3 million in "other benefits," purportedly from his pension and bonuses.
And Raines said he would cash out $1.8 million worth of his Fannie stock and donate the proceeds to charities that help prevent foreclosures and the like; the other executives made similar donations.
Steven Salky, who represented Howard, Fannie's former chief financial officer, said at the time: "The settlement is a capitulation by OFHEO."
Since 2004, Fannie Mae spent $99.4 million to cover the legal costs for Raines, Howard, and Spencer.
That sum includes $37 million spent on legal costs for the three execs since the government seized Fannie in 2008.
Freddie Mac has paid $10.2 million in legal defense costs for former senior executives since the government seized it, the FHFA's inspector general report says.
But here's the problem. By law, neither Fannie or Freddie have to pay their legal fees. The Housing and Economic Recovery Act of 2008 "authorizes a conservator" of Fannie and Freddie "to repudiate contracts" if the contract "is burdensome" and that repudiation "will promote the orderly administration of the affairs" of both these insolvent companies.
Doesn't stopping the payment of their legal bills give some kind of orderly sanity for once to both these companies?
The FHFA inspector general notes that "as the conservator of Fannie Mae and Freddie Mac, FHFA is authorized by statute to reject or repudiate contracts," including indemnification for executives who put their companies at risk.
These executives have what's called "indemnification," which obligates Fannie and Freddie to cover their liabilities and legal expenses, the report notes.
But that indemnification is provided only if the officers and directors were acting within the scope of their authorities, the IG's report says.
Is securities fraud and cooking the books "in the scope of their authorities?"
Oddly, the IG says that "FHFA made a determination at the inception of the conservatorships not to repudiate any indemnification agreement," even though "FHFA could have conceivably exercised this authority soon after the conservatorships commenced (in September 2008)."
The FHFA's inspector general notes in this new report that, as both their "conservator and regulator, FHFA is responsible for "minimizing taxpayer losses."
So why continue to pay these legal fees?
The IG also says Fannie's corporate indemnification bylaws are pretty watery. The wording of Fannie's rules say that an executive can get those costs covered if executives were, say, made "a party or threatened to be made a party" or called as a witness "to any proceeding," so long as "they acted in good faith and in a manner [they] reasonably believed to be in or not opposed to the best interests of Fannie Mae."
Again, is cooking the books in "the best interests of Fannie Mae?"
The IG report notes an obnoxious tangle of bureaucratic language and self justifying rigmarole, about how the FHFA had to act to repudiate these legal fees within a reasonable time period of 18 months.
So that's the out.
The IG basically says that since nobody had the wits or the spine, because D.C. seems to be filled with people with macaroni noodles for spines, to say a year and half after the government seized Fannie that, hey, we should stop paying Franklin Raines' lawyers, then well, shucks, we have to keep paying.
Otherwise, we would face "legal risks," says the IG report, that Raines et al would "sue to recover...their litigation costs." So what -- since when is the government afraid of executives' lawyers stamping their feet?
And it gets worse. Like other companies, Fannie had what's called "director and officer" insurance that's supposed to cover such costs for executives. But Fannie indemnified these executives, meaning it shielded them from liability, and got cheap insurance that doesn't adequately cover legal fees for corporate misbehavior that Raines and his coterie engaged in.
Fannie's policy provides that the insurer will pay the legal fees, but only when "the company has not indemnified" the executives for these costs.
So, ipso facto, because Fannie has been paying their legal bills, because it has indemnified these executives, and because the government hasn't stopped Fannie from covering these bills, then Fannie doesn't get to use insurance to pay for these costs instead.
The IG does say helpfully that "in the future, FHFA could consider broadening the scope of" Fannie's D&O coverage, which is what Freddie Mac has done.
Regardless, the IG notes that any lawsuits against Fannie or Freddie takes a back seat to the $183 billion -- and counting -- that they will owe taxpayers.
The IG's report notes that acting FHFA Director said in a recent speech: "It ought to be clear to everyone at this point, given their losses since being placed into conservatorship and the terms of the Treasury's financial support agreements," that the two "will not be able to earn their way back to a condition that allows them to emerge from conservatorship."
Even if a government rule says taxpayers come first, former executives will still get their legal bills covered by Fannie and Freddie, the IG says.