Tax Scare on Yahoo's Alibaba Stake Spin-Off Seen Premature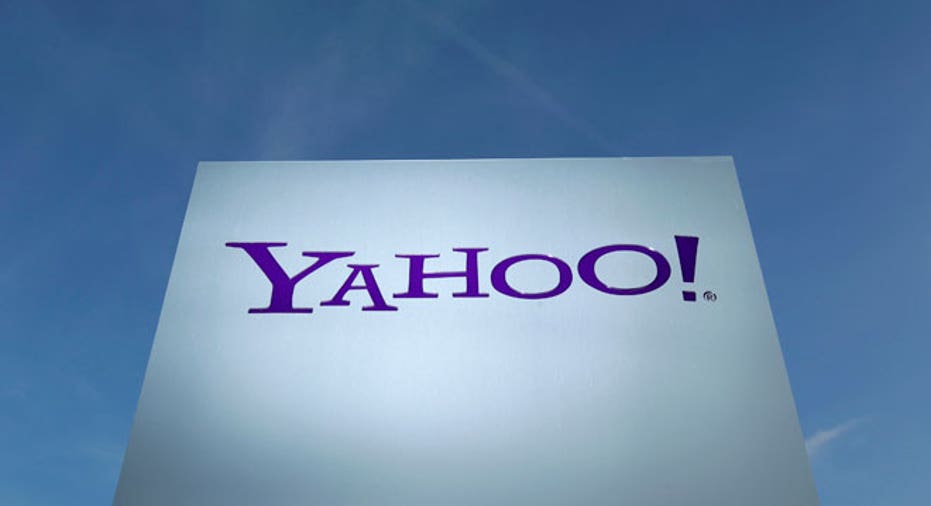 Yahoo Inc's (NASDAQ:YHOO) planned spin-off of its stake in Alibaba Group Holding Ltd (NYSE:BABA) is likely to proceed on a tax-free basis, analysts said, as Yahoo shares regained most of their losses after concerns of a possible change in U.S. tax rules spurred a slide on Tuesday.
The stock closed up $1.81 to $42.73 on the Nasdaq on Wednesday. It fell $3.38 on Tuesday, wiping more than $3 billion off its market value after a U.S. Internal Revenue Service (IRS) official said it may consider a change to its spin-off rules.
"Anything can happen, but I'm going with the bet that this won't impact spin-off of Alibaba shares for Yahoo," Axiom Capital analyst Victor Anthony told Reuters.
A tax-free spin-off of the Alibaba stake was "more than likely", Raymond James analysts said but reduced its probability estimate to 60 percent from 80 percent.
A change in tax rules, however, will pose some risk to the company's ability to spin off Yahoo Japan, Anthony said.
The search giant said last month it had hired advisers to help evaluate options for its Yahoo Japan stake, which analysts estimate could fetch more than $5 billion after tax.
Yahoo plans to spin off a $34 billion stake in Alibaba into a public company along with Yahoo Small Business that provides domain names and local marketing. It submitted a request to the IRS in the first quarter regarding the spin-off.
Current rules make a spin-off tax free if the entity being separated has an active business.
If taxed at the full 40 percent rate, Yahoo shares would be worth just about $20 billion, SunTrust Robinson Humphrey analyst Robert Peck wrote.
The IRS, however, was unlikely to announce such a major change through a "non-senior" official at a Washington, D.C. Bar Association event, he said.
Yahoo was working to complete the spin-off in the fourth quarter, a spokesperson said on Wednesday, adding that the IRS said requests already in process would not be frozen.
"There is some government suspicion that the Yahoo spinco is merely a shell for its investment holdings and that new guidelines could establish new rules of the road for spinoffs and active business levels," Guggenheim Securities analyst Chris Krueger wrote.
Yahoo Small Business has about $50 million in earnings before interest, taxes, depreciation, and amortization.
Even if IRS changes its rules and deems Yahoo's planned spin-off taxable, the search giant may find ways to soften the blow.
Yahoo can get a similar result by spinning out its core business, leaving behind the so-called active business with its untaxed Asian assets, Nomura analyst Anthony DiClemente wrote.
A sale of all of Yahoo, possibly to Alibaba, was also an option.
Alibaba CEO Jack Ma could buy Yahoo in a cash-and-stock deal, claw back the stock and essentially cancel the shares that he just issued, BGC Partners analyst Colin Gillis told Reuters.
"Because of the tax advantage that he would receive in doing that, he would be a bidder that no other bidder could be."
(By Supantha Mukherjee and Abhirup Roy; Editing by Ted Kerr, Peter Henderson and Joyjeet Das)