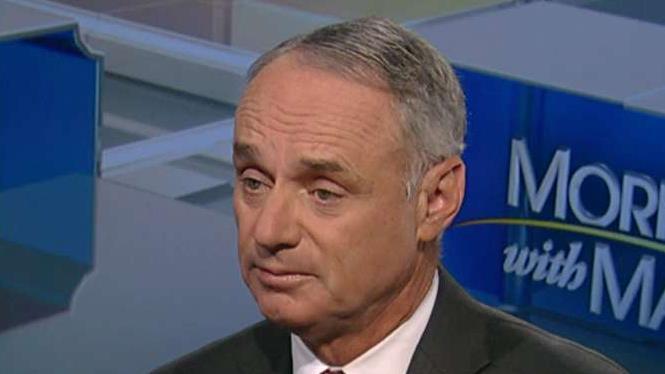 President Donald Trump's new tax law may be a grand slam for American business, but a change to the bill could unintentionally force Major League Baseball players and owners to pay taxes on trades, according to MLB Commissioner Rob Manfred.
A provision in the bill that now only applies to real estate swaps, inserted the word "real" into a corner of the tax code that previously allowed farmers, manufactures and other businesses to trade assets without paying taxes until the assets were sold.
More From MLB Commissioner Rob Manfred on FOX Business... 
"It could really be an impediment to trades taking place, particularly trades that happen quickly because of the requirement evaluation," Manfred told FOX Business' Maria Bartiromo on "Mornings with Maria" on Monday.
Manfred has been in touch with lawmakers and is hopeful technical corrections will clarify the issue.