Target's October Sales Trail Forecasts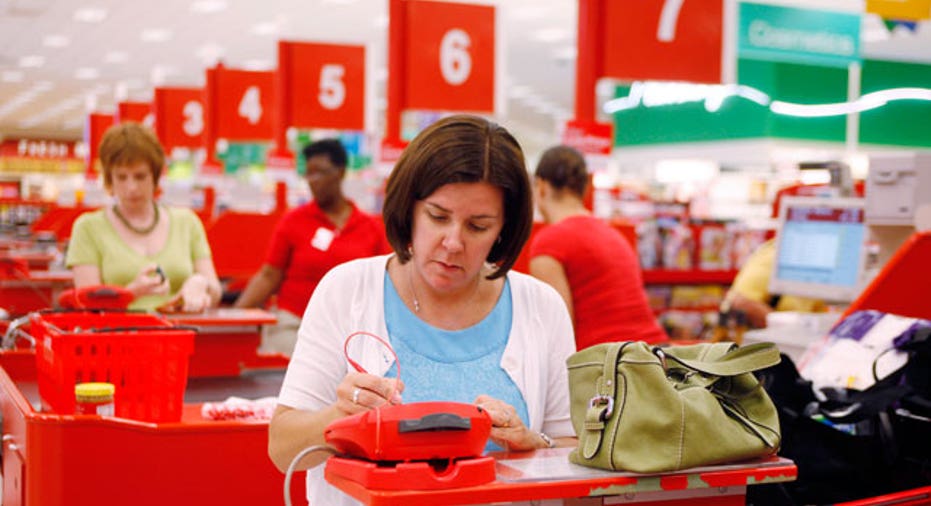 Target (NYSE:TGT) said Thursday its October same-store sales grew by a weaker-than-expected 2.4% as the discount retailer struggled with the sluggish U.S. economy.
Shares of Minneapolis-based Target slid about 1% in response to the monthly sales figures.
The discount giant said total sales increased 3% to $4.98 billion, while same-store sales were up 2.4%. Analysts had been projecting stronger same-store sales growth of 3.2%.
Target CEO Gregg Steinhafel acknowledged the October sales were "near the low end of our expected range," but said the company's third-quarter same-store sales growth of 2.9% was in line with its guidance.
"As we enter the fourth quarter we feel very good about our holiday season merchandising and marketing plans and our ability to deliver outstanding value for our guests while generating strong financial performance for our shareholders," Steinhafel said in a statement.
Meanwhile, Target said it now expects a favorable resolution of income tax matters to boost its third-quarter GAAP EPS by about 4 cents and its sale of credit card receivables to TD Bank (NYSE:TD) to increase EPS by 15 cents.
Target's shares fell 0.88% to $63.19, leaving them up about 23% so far this year and up almost 20% over the past 12 months.