Target's 1Q Sales Leap, Overshadowed by April Slowdown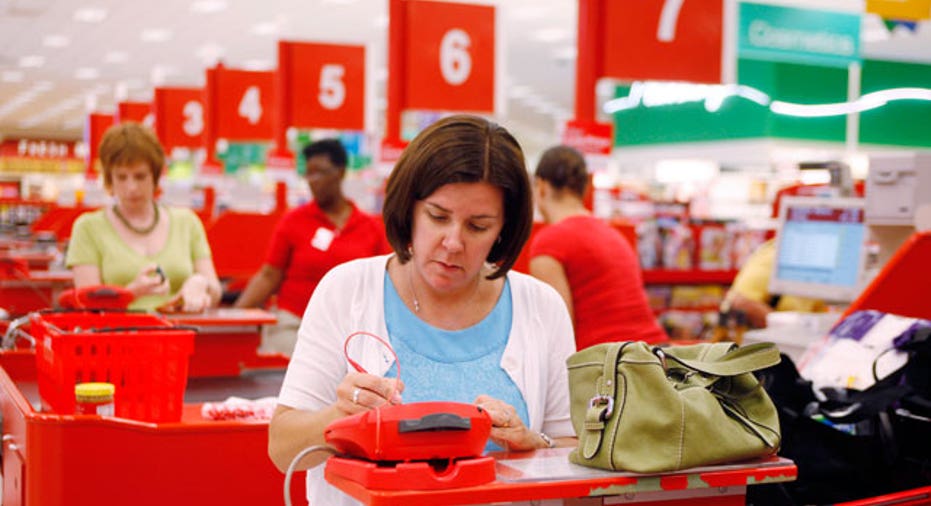 Target (NYSE:TGT) revealed on Thursday its strongest quarterly same-store sales performance in more than six years, but the discount retailer's results slowed much more than feared in April.
Shares of the discount retailer retreated more than 2% ahead of the opening bell as Wall Street focuses on the weaker-than-expected numbers from last month.
Boosted by warm weather and the earlier Easter holiday, Minneapolis-based Target said same-store sales soared 5.3% in the first quarter. Net sales jumped 6.1% to $16.5 billion.
However, the retail giant reported just a 1.1% increase in April same-store sales, less than half the Street's view of 2.8%. Net sales growth slowed to 2.1%, coming in at $4.87 billion.
"Target's underlying sales trend remains quite healthy, as guests respond to a unique combination of fashion and great prices," Target CEO Gregg Steinhafel said in a statement.
In response to the news, shares of Target declined 2.47% to $56.55 in premarket action. For the year, they had been up more than 13%.
The report could lower the bar for Target's quarterly earnings report, which is slated to be released on May 21.
Target wasn't alone on Thursday in reporting disappointing results as Costco (NASDAQ:COST), department store operator Macy's (NYSE:M) and apparel maker Gap (NYSE:GPS) also disclosed weaker-than-expected April sales.