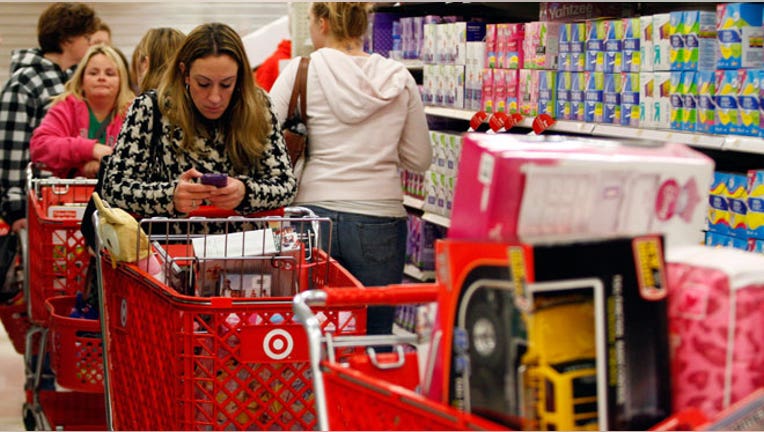 Target (NYSE:TGT) failed to join the fiscal cliff relief rally on Wednesday after the discount retailer was downgraded by Jefferies (NYSE:JEF) due to concerns about its holiday-shopping season amid fierce competition.
Citing a "tough" holiday season, analysts at Jefferies downgraded Target to "hold" from "buy."
"While we had high hopes for Target this season, we believe the company continued to struggle in a few areas, including poor online execution, soft December sales," increased markdowns and disappointing results from a merchandising imitative with Neiman Marcus," Jefferies analyst Daniel Binder wrote in a note to clients.
Jefferies also slashed its price target on Target from $74 to $59, representing virtually no return from Monday's close at $59.17.
At the same time, J.P. Morgan Chase (NYSE:JPM) trimmed its price target on the stock to $74 from $76 but kept an "overweight" rating, Reuters reported.
Jefferies warned that Target's December same-store sales are expected to be flat to up 1%, compared with consensus forecasts for a jump of 2.3% and management's outlook for a low single digit increase.
Given these concerns, Jefferies downgraded its fourth-quarter earnings projections for Target to $1.40 from $1.49. By comparison, Wall Street consensus estimates called for EPS of $1.51. Fiscal 2014 EPS estimates at Jefferies were also lowered to $4.55 from $4.80.
Among other issues, Jefferies pointed to increased competition and price matching due to pressure from Wal-Mart (NYSE:WMT), the world's largest retailer.
"One by one Walmart competitors are noticing its price actions," said Binder. "Target was indicating that it had not seen meaningful changes in Walmart pricing, but this clearly started to show up in late November and our concern is that Target faced more in December."
Jefferies also said Target suffered from "spotty" online execution, a concerning problem given consumers' increased preference for buying gifts online.
"Many brick and mortar retailers are getting very strong double digit sales growth online and now contribute meaningfully to comp store sales. That has not been the case at Target," said Binder.
Shares of Minneapolis-based Target dipped 0.66% to $58.78 Wednesday morning, compared with a 1.85% leap on the S&P 500 amid enthusiasm for the deal reached in Washington to avoid the fiscal cliff in the short term.