Target Reports Flat 2Q Earnings, But Tops Street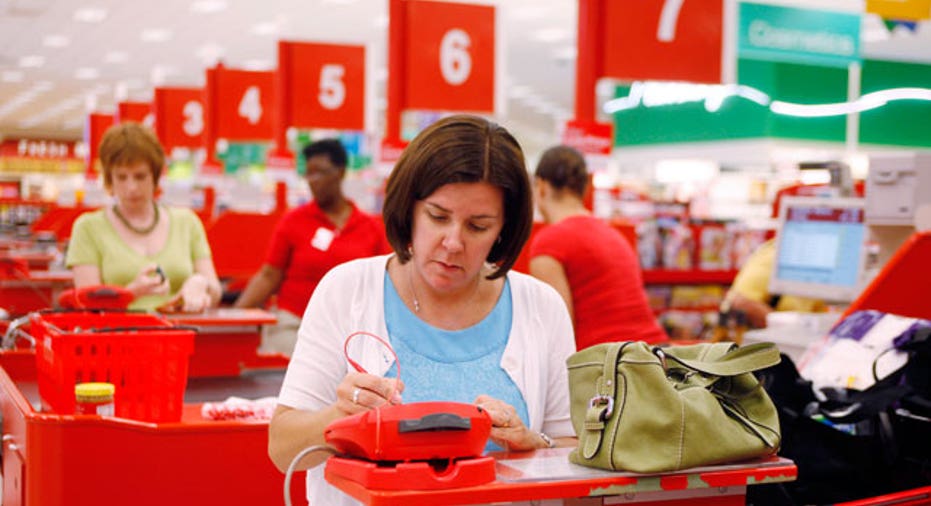 Target (NYSE:TGT) reported flat second-quarter earnings on Wednesday but topped expectations and lifted its fiscal 2012 guidance, sending shares of the mass merchant up more than 1.5%.
The Minneapolis retail giant reported net earnings of $704 million, or $1.06 a share, compared with year-over-year earnings of $1.03 a share.
Excluding one-time items, the No. 2 U.S. retailer behind Wal-Mart (NYSE:WMT) earned $1.12, trumping average analyst estimates of $1.01 in a Thomson Reuters poll.
Revenue for the three months ended July 28 was $16.8 billion, up 3.3% from $16.2 billion a year ago, matching the Street's view. Retail sales, up 3.5% to $16.45 billion, helped often a 5.1% decline to $328 million in credit card revenues.
"We're pleased with Target's strong second quarter financial performance, which reflects a continued focus on delivering an outstanding experience for our guests and disciplined execution of our strategy," Target CEO Gregg Steinhafel said in a statement.
Target raised its adjusted fiscal 2012 guidance to $4.65 to $4.85, above average analyst estimates of $4.31. In the current quarter, it sees non-GAAP earnings of 83 cents to 93 cents, ahead of the consensus of 76 cents.
Earnings including one-time costs will be impacted both in the third quarter and full year by costs associated with Target's entry into the Canadian market.