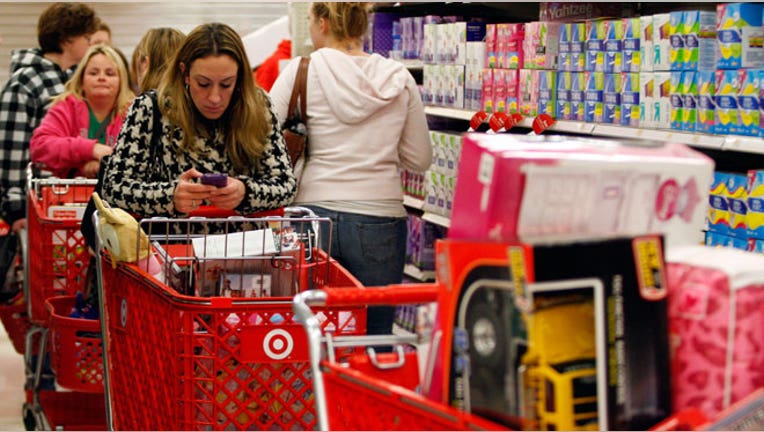 Joining a number of big-name retailers that struggled last month, discount giant Target (NYSE:TGT) disclosed a surprise contraction in November same-store sales on Thursday.
The unexpected dip in comparable sales drove shares of the Minneapolis-based retailer down about 3% in premarket trading.
Target said its same-store sales fell by 1% last month, badly missing forecasts from analysts for an increase of 2.1%. Total sales slipped 0.1% in November to $6.18 billion.
The discounter blamed "weaker-than-planned sales performance" in the first half of the month, which was offset by a rebound "across all channels" in the second half.
The November sales miss could be an ominous sign as Target heads into the pivotal month of December that the industry relies on for a large chunk of its annual sales.
Still, Target CEO Gregg Steinhafel said "profitability for the month remained on plan" due to the    company's "efforts to balance thoughtful price investment in an intensely competitive environment with our continued focus on driving sales."
Despite that reassurance, Wall Street drove Target's shares down 2.56% to $61.20 in premarket trading, putting them on track to trim their 22.6% 2012 rally.
Target said its year-to-date total sales have climbed 3.8% to $55.77 billion and same-store sales are up 3.2%.
Target was hardly alone in issuing disappointing November sales as department store Macy's (NYSE:M) and Gap (NYSE:GPS) also missed Wall Street's expectations on Thursday.
Overall, preliminary November same-store sales rose just 1.6%, excluding drug stores, widely trailing forecasts for a jump of 3.3%, according to Thomson Reuters.