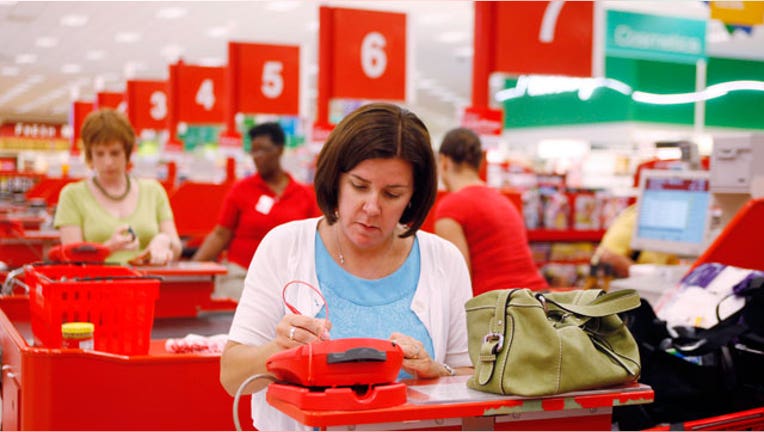 Despite tepid sales growth during the holiday season, Target (NYSE:TGT) revealed fourth-quarter results on Thursday that exceeded Wall Street's expectations and posted upbeat guidance for the full year.
The discount retail giant said it earned $981 million, or $1.45 a share, last quarter, compared with a profit of $1.04 billion, or flat EPS, a year earlier. Excluding one-time items, it earned $1.49, up from $1.38 and above the Street's lowered view of $1.40.
Target, which is the No. 2 U.S. retailer behind Wal-Mart (NYSE:WMT), said total sales increased 3% to $21.29 billion, topping forecasts from analysts for $21.21 billion. Same-store sales rose 2.2% last quarter and enjoyed their strongest full-year rise since 2007.
"Target generated strong financial performance in 2011, overcoming sluggish economic growth, restrained consumer spending and an intensely promotional holiday season," CEO Gregg Steinhafel said in a statement.
Minneapolis-based Target sounded a positive tone on the future, projecting non-GAAP EPS of $4.55 to $4.75 for the full year. Even the low end of that guidance would soundly beat the  Street's view of $4.27. GAAP earnings are seen ranging between $4.05 and $4.25 a share.
For the current quarter, Target sees non-GAAP EPS of 97 cents to $1.07, which compares favorably with expectations for 96 cents.
Target said its average U.S. credit card receivables fell 7.6% last quarter to $6.4 billion.
Shares of Target, which were up just 3% on the year as of Wednesday, gained 0.34% to $53.15 ahead of the open.
Fellow retailer Sears Holdings (NASDAQ:SHLD) saw its shares surge 12.5% after unveiling plans to separate some of its businesses through a rights offering that should raise $400 million to $500 million.