Talent 2018: 5 Recruiting and Hiring Predictions for the Coming Year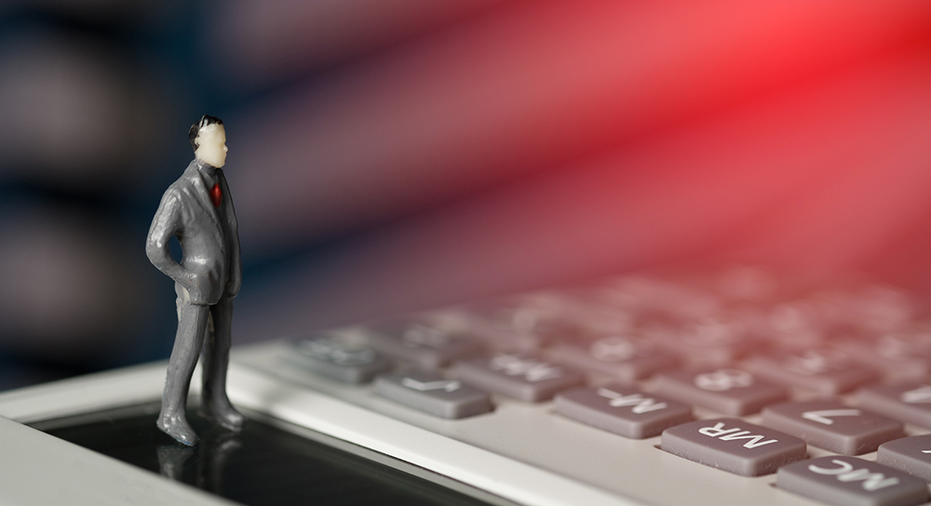 Welcome to Recruiter QA, where we pose employment-related questions to the experts and share their answers! Have a question you'd like to ask? Leave it in the comments, and you might just see it in the next installment of Recruiter QA!
Today's Question: What do you think will be the biggest trend in hiring in 2018?
1. Gamified Learning and Development
In 2018, organizations need to create employee-centric, continuous learning and development programs to attract and retain talent. To succeed in ramping up employee performance and personal development, companies will increasingly look to solutions that can be rolled out and tested in bite-sized courses.
Gamification solutions are a perfect channel for continuous development. In fact, Gartner predicted that gamification, combined with other emerging technologies, would significantly impact hiring and retention. When game mechanics are integrated into training programs, employees are more engaged and, therefore, more motivated to participate. Gamification technology can also connect employees with their entire company, beyond their direct managers, leading to increased opportunities for the company to collaborate globally with an individual touch.
— Doug Stephen, Senior Vice President, Learning Division, CGS
2. Tech-Enabled, Actionable Feedback
In 2018, companies will look to HR technologies to enable the collection of real-time actionable feedback from employees to improve collaboration and decision-making. Employees are passionate and engaged, and they want their voices to be heard and their input to matter. Many companies recognize the value of their employees' input, creativity, and ideas, and these companies want to use these things to inform decision-making, but it's difficult to do this productively and at scale. By implementing enterprise platforms, employers will easily and quickly give their employees opportunities to weigh in on decisions and share their comments, concerns, and questions about the business.
— Kathy Smith-Willman, Senior Director of People and Talent, Bazaarvoice
3. More Boomerang Employees
In 2018, we'll see the trend of boomerang employees even more than we already do.
Here at MediaMath, we encourage people who leave the company to share what they've learned here and the skills they've developed with the wider industry. Many people who leave remain champions of MediaMath, and they often return in their new roles at their new jobs to conduct business with us. Increasingly, we are seeing former MediaMath employees come back to us as boomerang employees. This is exciting to us, as these people are already very knowledgeable about our culture and have the added benefit of injecting new, up-to-date insights from their time outside the company into MediaMath's operations. Within MediaMath, we are actively working to foster and increase the number of boomerang hires through alumni events and outreach efforts.
— Jenna Griffith, Chief Operating Officer, MediaMath
4. A Lack of Seasonal and Part-Time Workers
2018 will be the year that businesses struggle to hire seasonal and part-time workforces. As we look toward a new year with an incredibly low unemployment rate, the landscape for minimum wage careers is changing. The demand for workers on an hourly paycheck is only increasing. The growth in fulfillment centers and warehouses is a great example of this, given the boom in eCommerce and a record breaking Cyber Monday in 2017.
However, given the economic landscape and the low number of unemployed workers, the expectations around minimum wage careers are shifting. Today's employees rightly have expectations similar to the corporate workforce. They are looking for benefits such as flexible schedules that enable productive work/life balances, and they want a sense of community at work. Enticing seasonal and hourly employees to join the team will require businesses to react appropriately to these shifting expectations. Businesses will need to offer the desired benefits while presenting robust company cultures with fun activities and rewarding team structures. If companies do not address this ahead of peak season, it is likely they will have too many empty seats and too few employees to meet consumer demands and maximize ROI.
— Kelly Scally, Director, Strategic Staffing, Radial
5. More Efforts to Cultivate In-Demand Skills in the Workforce
There is continued urgency to increase the amount of available tech talent holding scarce, in-demand skills. In 2018, we'll see a rise in training partnerships and corporate-endorsed online certification programs, with incentives to attract potential talent into fields such as AI, software engineering, cloud computing, cybersecurity, and more. Leading this charge are companies such as GE and Microsoft, which are validating online learning credentials by guaranteeing job interviews for students who complete specific programs in subject areas including AI and computer science.
— Anant Agarwal, CEO, edX