Talbots Share Rocket Higher on $212M Buyout Bid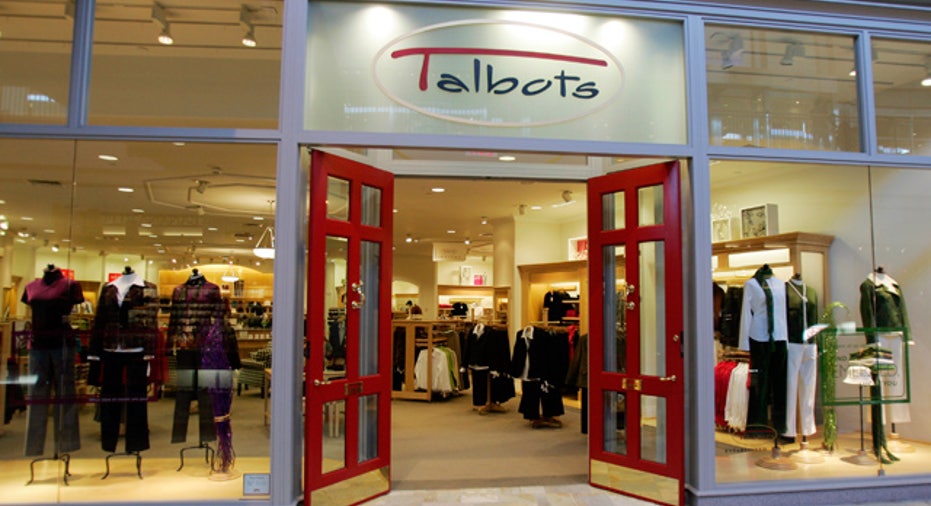 Shares of Talbots (NYSE:TLB) rocketed more than 65% higher on Wednesday after the women's clothing retailer confirmed it received an unsolicited $212.1 million takeover bid from a private-equity firm.
The acquisition offer, which came from New York-based Sycamore Partners, values Talbots at about $3.00 a share, a 92% premium on its closing price of just $1.56 on Tuesday.
"While the company has struggled during the execution of its turnaround plan, recent results have deteriorated at a dramatically faster rate and magnitude," Stefan Kaluzny, managing director at Sycamore, wrote in a letter to Talbots Chairman Gary Pfeiffer. "Nonetheless, we believe that Talbots has significant potential and remains a premier, storied brand."
In a statement after Tuesday's close, Talbots said its board of directors will work with its external legal and financial advisors to evaluate the proposal.
Sycamore, which acquired a 9.9% stake in Hingham, Mass.-based Talbots over the summer, believes it can turn the company around. It cited previous work turning around Mast Global Fashions.
"Other than Sycamore, we believe there are, at best, a very limited number of potential acquirers who have the relevant experience, skills, interest and capital to invest in a struggling apparel company such as Talbots," Kaluzny wrote.
Kaluzny cited a number of negative developments in recent months, including the retirement of CEO Trudy Sullivan without a "suitable replacement" being announced, warnings from Talbots for a "challenging" holiday-shopping season and the dismissal of the company's chief creative officer.
Last week Talbots disclosed a steeper-than-expected loss for its fiscal third quarter amid heavy discounting and a 6.6% decline in revenue.
In the letter, Sycamore said that while Talbots execs have met with the private-equity firm, the board has "rebuffed our efforts" to conduct talks about "value-enhancing transactions."
"Any further delay in engaging in constructive discussions about a potential transaction will only further challenge the Company's ability to achieve a premium valuation for its shareholders," Kaluzny said.
On Wednesday analysts at Wedbush upgraded Talbots to "neutral" from "underperform," while Nomura upped its price target to $3 from $2.
Shares of Talbots raced 64.10% higher to $2.56 shortly after Wednesday's open. The stock had plunged 81% on the year as of Tuesday's close.