Taking golf from the green to the cloud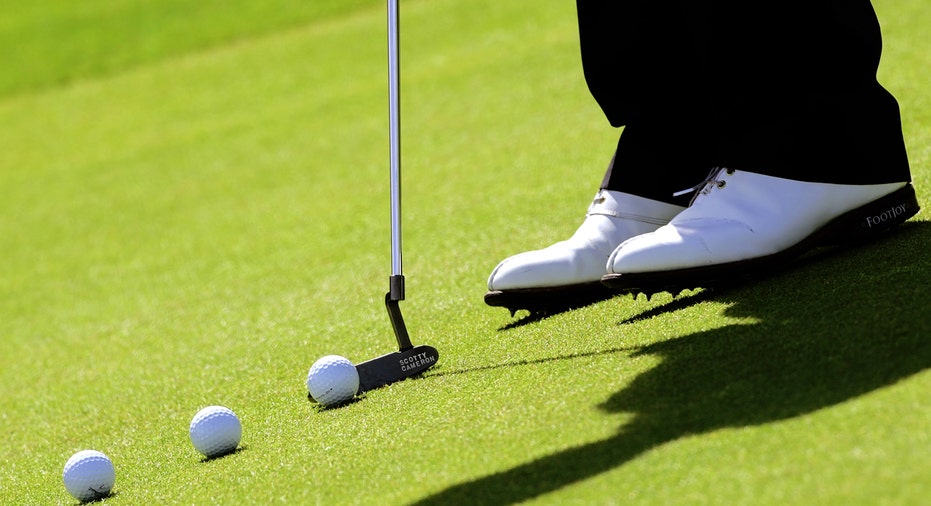 Even golf, that timeless yet decidedly low-tech sport, has finally found its way into the cloud.
"To get more people to play golf and to show how fun golf can be, golf needs to be where everyone is—on your phone," said Paige Spiranac, a pro golfer who appears in ads for a golf tech startup, 18Birdies.
The company sells cloud-based tournament management software to golf courses and tournament operators, with a free app for golfers that's designed to combine the social game of golf with the data-processing power of the cloud.
"Millennials embrace technology to make their lives easier and like to share various aspects of their daily lives to their friends and family, which are two things that 18Birdies addresses to make it a product that is attractive to them," said 18Birdies found and chief executive Eddy Lui. "We believe the elevated and fun-centric golfing experience and live connectivity delivered by our innovative technology will help golf break out from its stereotypical myth of inaccessibility and uncool-ness."
By hiring the photogenic Spiranac, along with PGA Tour golfers Harold Varner III and Willy Wilcox, 18Birdies hopes to convince Millennials to download the app and begin tracking their game—and comparing their performance with friends. "I love the social feed as it's all golf, all the time, and gets rid of a lot of the noise you find on other social media apps," Wilcox told FOX Business. "The stat tracking is great, and it's great with friends as you can track each other no matter where you are playing."
The app aims accesses the company's cloud-based platform to keeps live scores, and also handles handicaps and side bets, plus offers GPS range-finding tools for 35,000 courses around the world.
It's also bringing gamification into the picture, encouraging golfers to try to win "golf bucks" by using the app to score rounds, play in tournaments or with friends—sometimes in person, other times virtually. Those "golf bucks," Lui says, can be used to redeem real-world prizes ranging from golf clubs and balls to a spot playing in the 2018 Arnold Palmer Invitational PGA Tour stop in Orlando, Florida.
The app's goal is "to truly elevate the golfing experience, and build a vibrant golfing community for all golfers," Lui said. "So that 18Birdies' technology becomes every golfers' go-to technology to enhance and manage their golf life."
The app is free and doesn't sell ads. But 18Birdies attracts golfers—and their data—the company hopes to strike partnership deals. Lui says his company is in talks with golf's governing bodies and others who may be interested in the app's data and reach, particularly with millennials, considered critical for the long-term health of the game.
Lui said the app has 400,000 users, and since the recent launch of the option to play for "golf bucks," there's been a 100 percent increase in users, and a sharp rise in time spent using the app, with a 42 percent increase in the number of rounds played. "We are seeing a direct correlation between gamification and increase in golf participation," Lui said. "We believe…gamification will make (golf) more fun and give more incentives for golfers to play more golf."
This is part of FOXBusiness.com's Industry Forecast series that deep dives into cloud innovations across global businesses.