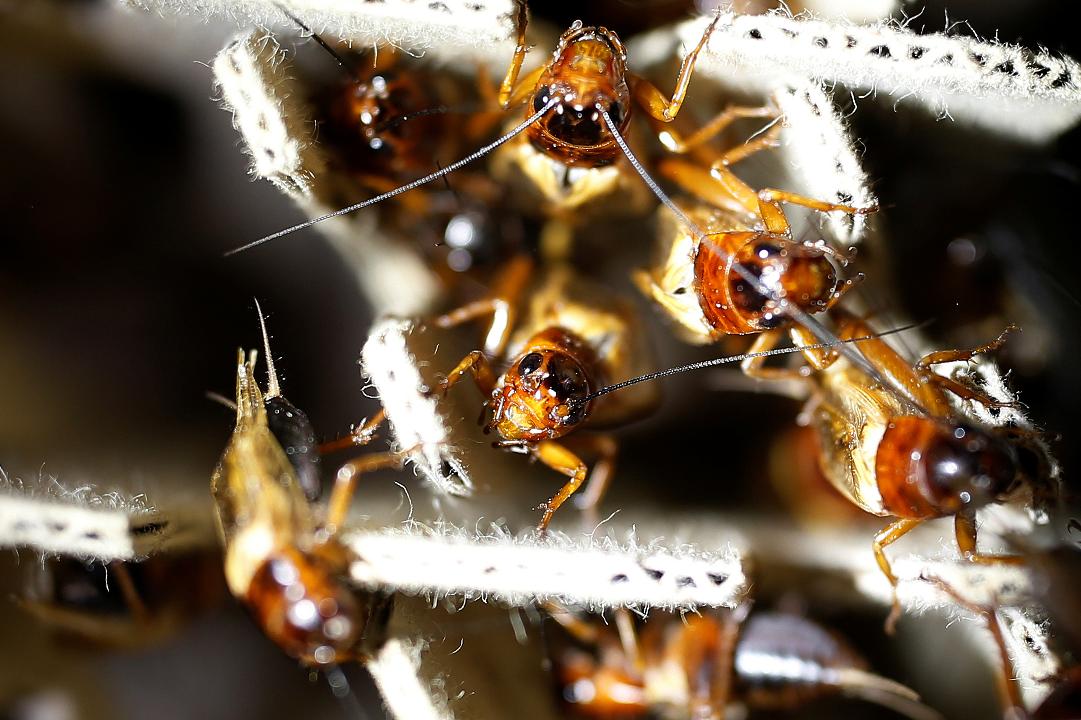 How do you like your crickets done: medium, medium-well, or roasted?
One entrepreneur is seeking to change how the world eats, one bug at a time.
Mohammed Ashour, CEO of Aspire Food Group, is looking to solve the world's food problem through insect consumption.
"We actually farm crickets in Austin, Texas and palm weevil larvae in Ghana—both of which are extremely nutritious and have a high amount of protein, iron and other micronutrients, and utilize an extraordinary low amount of resources to produce," Ashour told Liz Claman during an exclusive interview on FOX Business' "Countdown to the Closing Bell."
Cisco Executive Chairman John Chambers explained why he is investing in Aspire Food Group, saying the company provides an opportunity to potentially to transform how the world deals with hunger.
"In the area of food supply, you suddenly realize the robotic cricket farming literally connecting everything in this world can transform the way that you deal with hunger and in your morning shake will have more protein and more value to you than anything else," he said.
But how do you get the consumer to move beyond the taboo of eating a snack that may contain an antenna?
"A big part of it is positioning with the consumer instead of against them," Ashour said.
Aspire Food Group farms edible insects under the name Aketta, derived from the type of cricket it grows: Acheta domesticusthe.
"We actually raise crickets under the highest standards of food safety and food supply chain transparency. And we provide our crickets with the best quality organic feed and water that is more pure than you and I actually drink," Ashour said.
Currently, startup companies are being plagued by regulatory challenges that limit their potential to grow and create jobs. President Trump has vowed to roll back many "job killing regulations," which Chambers said would help Aspire Food Group and other small businesses.
"You'll have many companies like Mohammed's that double the head count every year in an industry where there were no jobs just five years ago," he said.