Tables Turned: How to Evaluate Your Doctor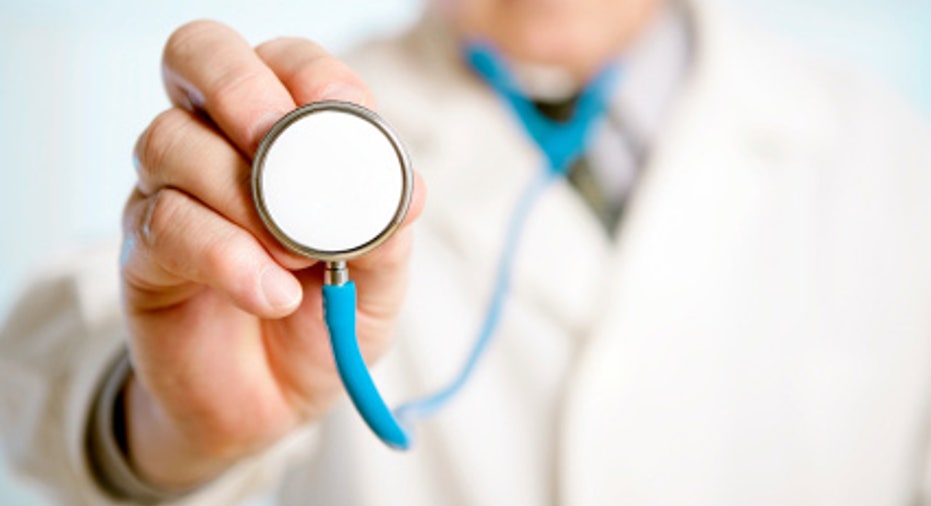 We review and evaluate big-ticketed items before we buy them, and expert say the same vetting process should also be applied when choosing a physician.
"All doctors graduate with an MD after their name and have a license to practice," says Dr. Archelle Georgiou, strategic advisor to Healthgrades. "But their training, qualifications and experience differs. It's these characteristics that determine whether or not you get the right diagnosis, the right care, and—ultimately, the best outcome."
The internet has made it easier to evaluate the qualifications of doctors, but patients still need to know what to look for when doing their research. After all, years of experience or a top-notch education doesn't mean a doctor is the right fit for a specific ailment or treatment.
Here's a look at three attributes experts say every patient should look for when choosing a doctor:
Attribute No. 1: Professionalism
The first thing consumers need to check is whether a doctor is board certified, this is the only way to ensure the doctor has achieved a certain level of experience and competence in his or her specialty.
"If a doctor isn't board certified…they likely failed that test," says Georgiou. Patients can check the American Board of Medical Specialties Website www.abms.org to check for certification.
Attribute No. 2: Frequency of Procedures
For patients needing surgery or facing a life-altering illness, they want to make sure they're working with an expert on their specific needs.
Medical experts say patients need to ask doctors about their experience doing a particular procedure or familiarity with a certain treatment before making any commitments.
"Get data on doctors' performance by looking at the complication rates, mortality rates, and safety profile of the hospitals they are affiliated with," advises Georgiou, noting that because the complication rate can vary from one hospital to the next, picking the right hospital is equally as important as choosing the right doctor.
She also recommends patients become familiar with a hospital and physician online rating website and learn its ranking system and terminology. "You can use government sites, health plan sites, Healthgrades.com or other credible sites," says Georgiou. "Make it a "Favorite" on your browser and get familiar with the terminology around mortality, complications and safety."
Attribute No. 3: Bedside Manner
At the end of the day it doesn't matter if your doctor is warm and fuzzy as long as he gets the job done. But you do want a doctor that takes the time to explain things and actually listens to your complaints or concerns.
The rapport between a patient and doctor is critical, to make sure needs are being met.
"Today, more and more consumers are going online for physician recommendations," says ZocDoc Founder Oliver Kharraz. "In fact, a recent study found 72% of consumers say they trust online reviews just as much as personal recommendations."
Kharraz says that while review sites can be helpful, he also advises consumers be aware that there are two types of review systems: open-loop and closed-loop. On an open-loop review site, anyone can rate a doctor whether or not the person doing the rating has ever met the physician. With a closed-loop system, the identity of each reviewer is verified.
"Look at statistics regarding other patients' experiences on how well the doctor communicates, explains options as well as how the office staff interacts with patients and how easy it is to get an appointment," adds Georgiou. "The relationship with a doctor is critical."