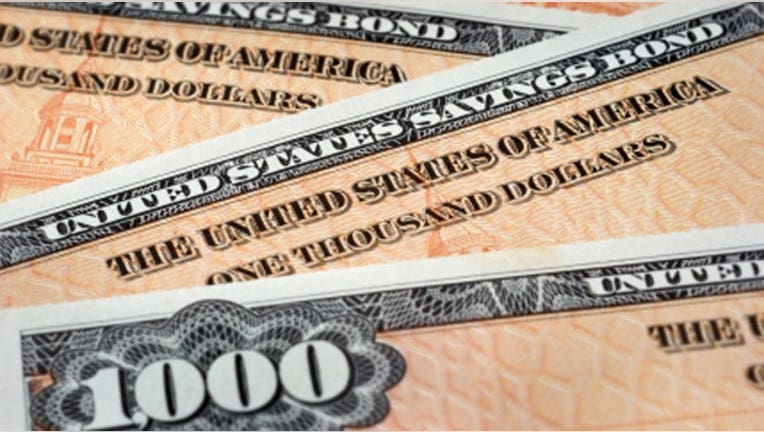 Interest rates on ultra-short-term U.S. government debt fell sharply on Thursday after Washington approved a last-minute deal to increase the debt ceiling in a bid to avert a default that traders feared would have damaged the global economy.
The government had been expected to exhaust its $16.7 trillion statutory borrowing limit on Thursday, raising the risk it would not meet benefit payments and debt obligations in coming days.
Fears that the Treasury Department might delay paying debt holders made some large money market funds shed holdings of Treasury bills that mature in the second half of October into the first half of November. These were seen as most vulnerable if the government could not increase its borrowing capacity in time.
The unease in holding these T-bills catapulted their interest rates to levels not seen in five years. The one-month yields were briefly double the yields on two-year Treasury notes .
In early trading on Thursday, some confidence returned to the T-bill sector. The rates on the October and November issues fell as much as 20 basis points to their lowest since the end of September.
The interest rate on the T-bill issue due Nov. 14 last traded at 0.020 percent, down 13 basis points from late on Wednesday. It hit a low of 0.0125 percent earlier.
While the 11th-hour debt deal also ended a 16-day partial shutdown of the federal government, it was a temporary fix.
It fully funds the government until Jan. 15 and raises the debt ceiling until Feb. 7, so investors expect another bitter budget fight and another government shutdown early next year.
Analysts worry about possible delayed payments on T-bills due in February if the debt ceiling were not increased.
"The uncertainties are still there," said Scott Brown, chief economist at Raymond James in St. Petersburg, Florida.
Still the short-term increase in the debt ceiling offered relief. In the $5 trillion repurchase agreement market where banks and Wall Street raise cash to fund their daily operations, the overnight borrowing cost fell to about 0.18 percent, its lowest level in a week.
The bid-ask spread on overnight repos where Treasuries are often pledged as collateral narrowed early Wednesday, suggesting increased liquidity in money markets.
The gap between bids on offers on repos shrank to 2 basis points, compared with as much as 10 basis points early Wednesday before news of a debt deal. Word Count: 435