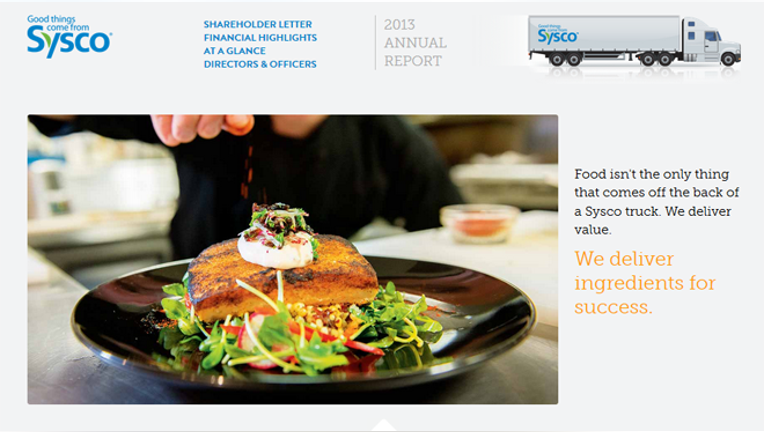 Food distributor Sysco Corp (NYSE:SYY) said it would sell 11 distribution centers run by takeover target US Foods Inc [USFOO.UL] to Performance Food Group to satisfy antitrust concerns.Sysco's $3.5 billion offer for US Foods is awaiting approval from the Federal Trade Commission as the deal would combine the two largest U.S. food distributors.
Sysco and US Foods are the only companies with the reach to offer nationwide contracts to deliver a variety of goods to customers ranging from hotel chains to hospitals.
Sysco said it has been working with the FTC over the past 12 months to get approval for the deal, which was announced in December 2013.
"...We believe this divestiture package fully addresses (FTC's) concerns." Sysco Chief Executive Bill DeLaney said on Monday.
The centers offered to Performance Group generated $4.6 billion in revenue in US Foods' latest fiscal year, Sysco said.
Performance Group is owned by investment firm Blackstone Group LP <BX.N>.
Reuters reported on Friday that Sysco and US Foods have offered to sell 11 centers, citing a source.
Sysco also reported on Monday a 7.5 percent rise in quarterly sales to $12.1 billion.
Sysco's net income fell 25 percent to $158 million, or 27 cents per share, in the second quarter ended Dec. 27 due to higher dairy and meat prices.
Excluding items, the company earned 41 cents per share.
Analysts on average had expected earnings of 41 cents per share on revenue of $11.93 billion, according to Thomson Reuters I/B/E/S.
Up to Friday's close, the company's shares had risen 14 percent since it announced the deal in December 2013. They were up less than 1 percent in premarket trading on Monday.
(Reporting by Sruthi Ramakrishnan in Bengaluru; Editing by Don Sebastian)