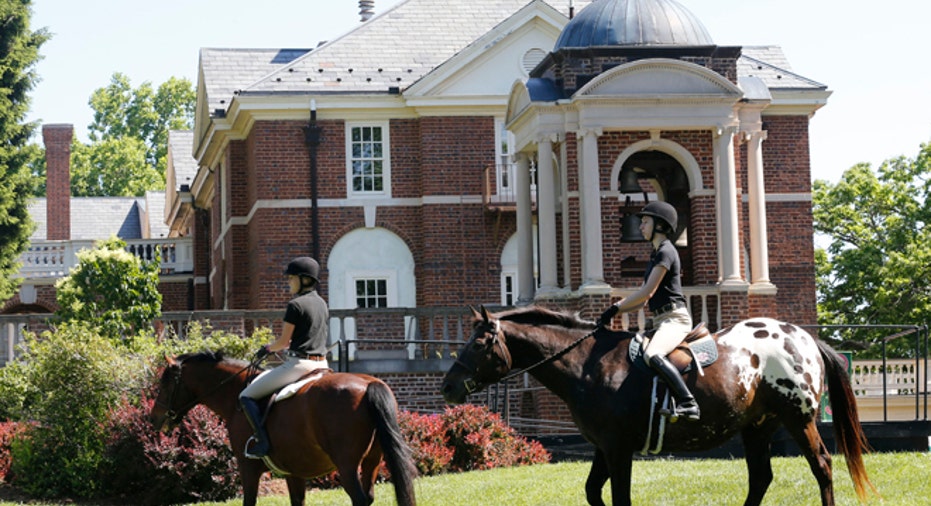 After a hard-fought battle, a circuit court judge approved a deal over the weekend to keep Sweet Briar College open for the 2015-2016 academic year, with plans now in motion to keep the school running.
Virginia's attorney general Mark Herring will lift restrictions on $16 million in the college's $95.9 million endowment fund to help keep it afloat. The school will also get a $12 million cash infusion from an alumnae group called Saving Sweet Briar. Sweet Briar's current president, James F. Jones Jr. will resign, as will 13 of its 23-member board.  Bedford County Circuit Court Judge James W. Updike Jr. approved the plan.
Last March, Sweet Briar's president stunned the world of academia when he announced the college would close in August, citing "insurmountable financial challenges," despite the fact the school has $163.9 million in assets versus $29.6 million in debt, and hasn't defaulted on its liabilities as reported by FOXBusiness.com.
The college was then hit with three lawsuits to stop the closure. Alumnae fought back and raised a war chest now surpassing $21 million. The dedicated group argued that their alma mater has powerful brand name recognition, more than enough money, high academic standards and a rich, 114-year tradition as one of the nation's oldest, all-women liberal arts colleges. "We now have an activated, committed, and dedicated group of alumnae who will never let Sweet Briar fail," says class of 1986 alumna Amy Simmons.
The board will also get 18 new members; it is expected they will name Philip Stone as president. Stone is a lawyer who served from 1994 to 2010 as president of Bridgewater College, and was asked by the Amherst County attorney to act as fiduciary for Sweet Briar in the event litigation dragged on.
Faculty and staff will be able to get negotiated severance benefits and jobs at the school after the change in leadership.
New board member Georgene Vairo says: "I am confident that the new leadership will work to make Sweet Briar the preeminent women's college that (founder) Indiana Fletcher Williams dreamed it would be."