Suze Orman Debuts Prepaid Debit Card, How Does it Stack Up?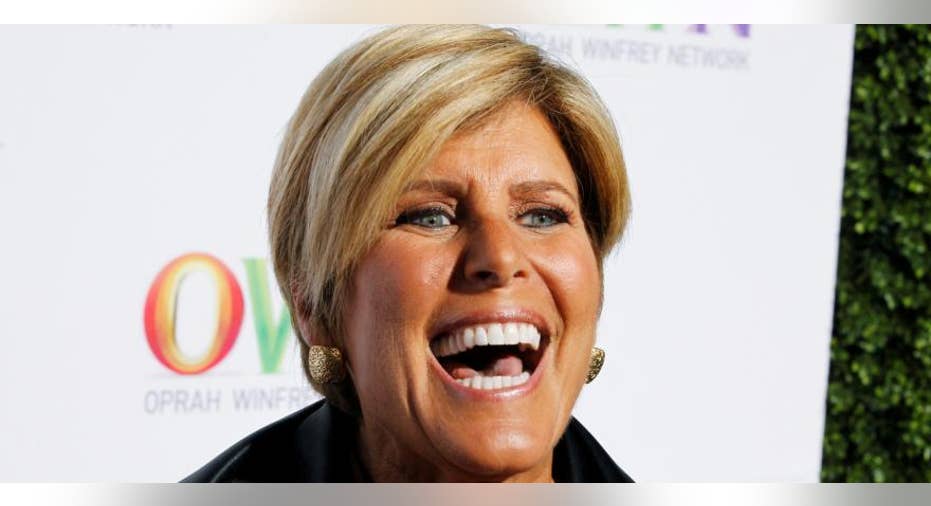 What do Lil Wayne, the Kardashians, Russell Simmons and Suze Orman have in common? Prepaid cards, oddly enough. Orman joined the others as prepaid card endorsers with the Monday launch of The Approved Card from Suze Orman, but she will undoubtedly be held to a higher standard than her celebrity compatriots given the fact that she has built a career off of giving financial advice. So here's the question: Does Suze Orman's prepaid card live up to her background and reputation?
Cost
The obvious place to begin is with costs. Prepaid cards have two primary applications: replacement checking account and financial literacy teaching tool. According to a Card Hub study, the Green Dot Prepaid Card and the American Express Prepaid Card are the best options for these two uses, respectively, because they represent the lowest cost options for average usage.
Orman's The Approved Card would cost roughly $3 per month (plus a one-time $3 purchase fee) for either application, making it a more expensive checking account alternative than the Green Dot Card, but a less expensive financial literacy teaching tool than the Amex Prepaid Card.
You'd therefore have to give this round to Orman. While her prepaid card is not far and away the best on the market, which many people will expect it to be, it offers competitive costs and is more consumer-friendly in this regard than other celebrity-backed prepaid cards.
Transparency
Given that Orman's own website characterizes her as "undeniably America's most recognized expert on personal finance," she should understand the importance of transparency in banking. However, The Approved Card charges 20 different fees, which not only dwarf the eight the Green Dot Card charges and the one charged by the Amex Prepaid Card, but also creates a sense of insecurity among consumers borne from not knowing which fee is next.
What's more, many of The Approved Card's supposed features are nothing more than marketing fluff. Take Suze's Advice and The Credit Project, for example. They might sound cool at first, but when you consider that the advice is boilerplate and the project just a TransUnion research ploy, you probably aren't as intrigued.
Orman's prepaid card, therefore, clearly fails to live up to her name or reputation in terms of transparency, which makes you wonder whether she is more interested in capitalizing off this name than providing a valuable product to consumers.
Extras
Orman's prepaid card offer does offer some unique, worthwhile features--most notably identity theft protection from TrustedID and an emergency fund that allows cardholders to put aside money for a rainy day without risking accidental spending. Both are quite useful when you consider the widespread fear consumers have of financial security breaches and the difficulty many people are having in spending within their means, as evidenced by rising credit card debt levels.
In this regard, Orman's prepaid card lives up to her name and reputation. She could have added more useful features to the card but those she did add help promote financial vigilance and saving, two pretty important things in this day and age.
Conclusion
The last thing anyone should do is rush to sign up for The Approved Card from Suze Orman just because it's from Suze Orman. This isn't because her card is bad, but rather because it's bad to overpay for branding. Orman's financial prowess would be about as much help in the face of high fees as Lil Wayne's rapping skills, after all.
At the end of the day, however, The Approved Card is a competitive prepaid card option that should be considered by all, but used only by some. Come to think of it, The Approved Card is sort of like Orman herself in this respect. Not everyone watches her shows or reads her books, but many people do derive value from them.
This article was written by Odysseas Papadimitriou, CEO of Card Hub, a leading online marketplace for secured and unsecured credit cards, prepaid cards, and discounted gift cards.