Survey Suggests Men Love Their Cars More Than Their Health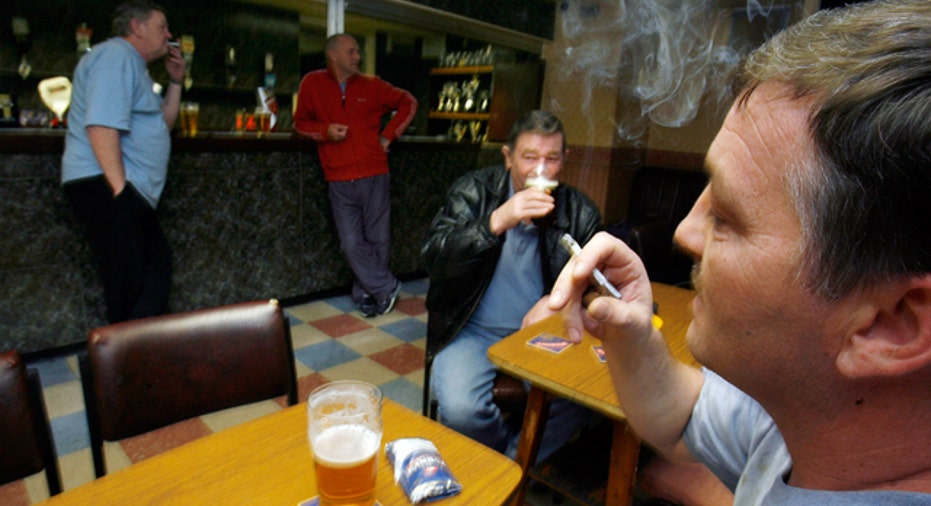 Almost 70% of men find it easier to care for their cars than they do their personal health, a new national survey shows, with more than 40% of men more likely to address car issues than health problems.
Experts say that some men may be ignoring symptoms of treatable health conditions and are reluctant to, or just dont, visit their doctors--sometimes for as long as six months to a year after experiencing disease symptoms, according to Scott Williams, vice president of Mens Health Network [MHN]. Thats a scary statistic, especially considering that many diseases can be treated before they get out of hand.
MHN commissioned the national online survey with partner Abbott Laboratories and included 501 men ages 45 to 65 and 501 of their spouses or significant others to determine just how proactive (or not) men are when it comes to tending to health matters.
The not so proactive answer confirms what mens health experts have thought for some time: men are in denial. Williams attributes the mindset to societal values that condition boys to tough it out in the face of injury. When a boy is five years old and skins his knee, hes told that big boys dont cry.  Fast forward to adulthood and chest pain evokes the same dismissive reaction, he says.
Changing a Mindset
At age 40, the body begins to change and men are past the maintenance free years, says Dr. Harry Fisch, urologist and clinical professor of medicine at New York Presbyterian Hospital/Weill Cornell Medical College, which is one reason MHN has been heightening the awareness of preventable health problems and encouraging early detection and treatment of disease among men, boys and their families as well as among health care providers and employers.
Its lobbying helped: In 1994 Congress established  Mens Health Week which was signed into law by former President Bill Clinton and celebrated each year the week leading up to and including Father's Day.
Later, anchored by a congressional health education program, Mens Health Month was launched to encourage males to seek regular medical advice and early treatment of disease and injury.
To further turn mantra into execution, MHN is ushering in Mens Health Week by bringing together Fisch and champion race car driver Terry Labonte at Military Island in Times Square in New York City on June 13 from noon to 2 pm ET to have a candid discussion about mens health issues.
MHNs T-Talk Tune-up manual includes Fischs yearly medical test recommendations which include cholesterol, blood pressure, prostate and testicular exams and a blood test that determines a mans testosterone level.
Engaging Women
Women also play a part. More than 40% of the respondents significant others reported they are worried about their partners health. And 56% of women worry more about their partners health than their own.
Williams isnt surprised, he says women tend to be responsible for their familys care and will seek out preventive care more often than men.  A 2001 Center for Disease Control and Prevention(CDC) survey reports the rate of doctor visits for annual examinations and preventive services was 100% higher for women than for men.
Testosterone: Not just about being male
While cholesterol and blood pressure, and even a prostate exam, are more commonly talked about when it comes to maintaining mens health, but a regular testosterone level checkup tends to be neglected.
Low testosterone (Low T) affects nearly 14 million men in the U.S., primarily those aged 45 and older, and it may be overlooked because the symptoms are subtle and similar to those caused by other medical conditions.
Although Low T has often been thought to be associated primarily with diminished sex drive, current thinking is that it is a window to general health. While Low T can lead to sexual dysfunction, decreased sexual desire, and low sperm count, it is also associated with decreased muscle mass and strength, loss of body hair, and decreased bone mineral density or increased body fat.
Men exhibiting symptoms and men with chronic conditions that place them at increased risk for the condition obesity, diabetes, high blood pressure, high cholesterol, asthma/COPD, erectile dysfunction and HIV/AIDS should consider speaking to their doctor, Fisch says.
Fisch also says that men should be aware that erectile dysfunction can precede heart disease by three to five years. Though this may vary, he recommends a cardiac stress test, a carotid echocardiogram and a calcium CT score of the heart vessels in men presenting with these symptoms.
The Endocrine Society evaluated testosterone research and developed guidelines for the diagnosis of LT.  The normal range for testosterone is 300-1,000 ng/dL (nanograms in a deciliter of blood). Abbott is working with the CDC to standardize the number used to identify low testosterone in labs across the country.
While testosterone levels can decline with age, not every man will have low testosterone, and not all who do will need treatment, which currently includes regular injections, a patch, or more recently, a gel.