Survey: More Americans to Spend the Same or More Over Next 6 Months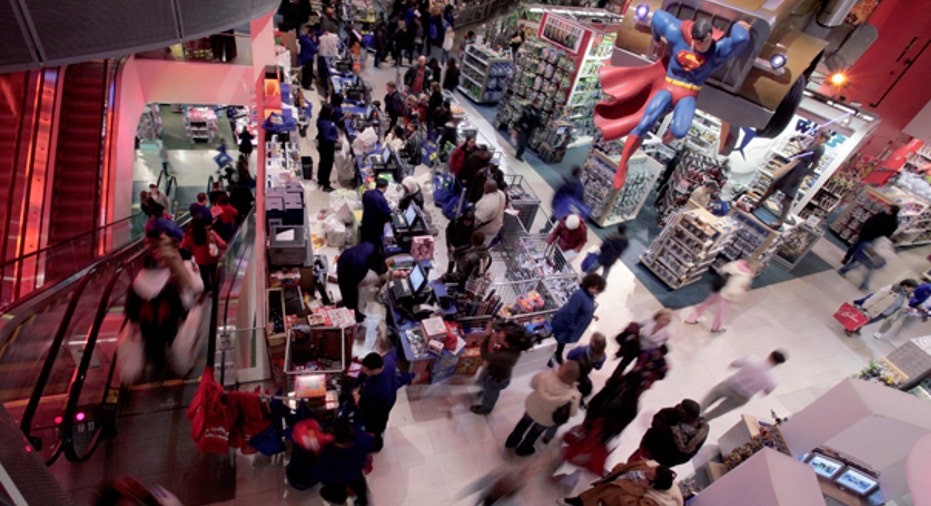 Volatile markets and a fragile economy will not dissuade consumers from making discretionary purchases over the next six months, a recent survey conducted by American Express (NYSE:AXP) found.
The American Express Spending & Saving Tracker is an online survey that asked consumers to consider whether or not their discretionary spending will increase compared with the last six months. According to the results, 21% of Americans expect to spend more, a 6% increase over last years survey, while 43% plan on spending the same, an increase of 4%.
Although an increasing number of consumers plan on spending more, 31% of respondents said they intend to spend less in the next six months, a decrease of 8% from last year. The survey also found at the time that 6% were not sure if they will spend more, less or the same.
Consumers are also focused on making compromises and saving money in some areas. For instance, 81% of respondents said they will eat at home rather than dine at a restaurant.
When it comes to saving money, coupons continue to be the method of choice for many consumers. The survey revealed that 68% redeem coupons while shopping in stores, although some consumers (10%) are looking for online discounts through coupon services such as Groupon and Facebook.
Young professionals represented one group that seemed most likely to spend a greater amount of money the rest of the year, with 41% planning to spend more. In the 2010 survey, only 23% of young professional expected to increase their spending.
A large majority of young professionals, 93%, said they will spend on clothing this fall, and 62% plan on buying clothes for work.
The survey also indicated that 67% of all consumers expect to make a technology purchase within the next six months.
Despite the lackluster economy, 69% of American workers who are currently employed feel greater or equal job stability compared with 2010. More than two-thirds of Americans believe their financial outlook over the next six months is better than it was just one year ago.
An increase in consumer spending would be a boost to a stagnant retail industry. The Commerce Department said Wednesday that retail sales in August showed no significant change in either direction.