Survey: Costs of Prepaid Cards Vary Widely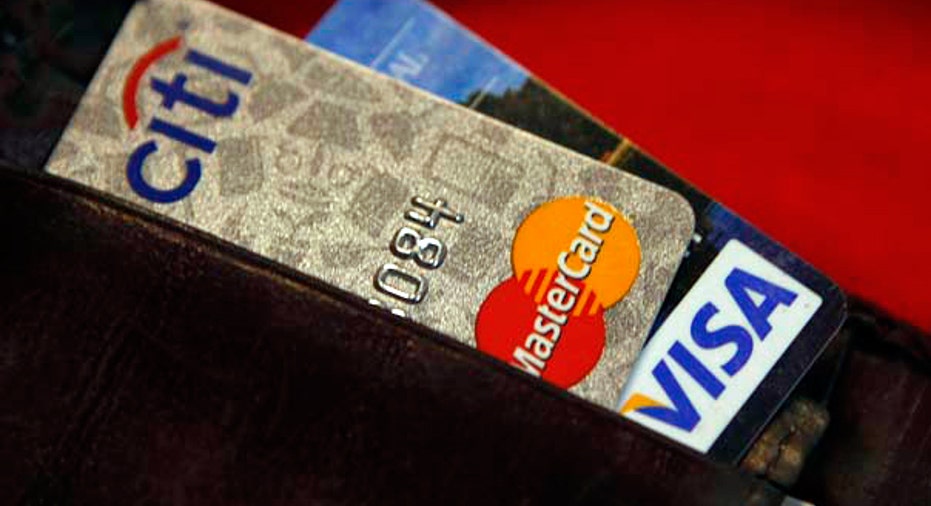 With a growing number of Americans using reloadable prepaid cards as budgeting tools, consumers should check out the fine print, as the costs associated with the cards are all over the map, according to a 2012 Bankrate.com/CreditCards.com Prepaid Cards Survey.
Last year, about $183 billion was loaded onto reloadable prepaid cards, financial products that look and act like debit cards, but use preloaded funds rather than money drawn directly from a bank account. The market has exploded in recent years, with analysts predicting the prepaid market will be more than 36% larger in 2013 than it was in 2007, according to payments consulting firm Mercator Advisory Group. As a result, consumers have a lot to choose from, both in terms of features and in price.
Out of the 18 prepaid cards in the survey, monthly service fees are the norm for 12 of them. On the high end are the First California Bank Achieve Card MasterCard and the Bancorp Bank AchieveCard Visa with a $9.95 monthly charge. Others charge between $2.50 and $5.95 per month, while six cards have no monthly fees at all.
However, monthly service fees are only a small part of the picture. For example, the PNC Bank SmartAccess Prepaid Visa Card comes with a $5 monthly service fee, but has few other fees attached. On the other hand, the Bancorp Bank RushCard-Pay As You Go card has no monthly service fee, yet charges for almost everything else, including ATM withdrawals, balance inquiries, point-of-sale transactions and signature purchases.
Eleven of the 18 cards come with an activation fee, ranging from $3 to $14.95, though two MetaBank cards -- the NetSpend Pay As You Go and BlackHawk Network PayPower -- waive that fee if you get the cards online. Eleven issuers charge ATM withdrawal fees, which range from $1.50 to $2.50 per withdrawal. However, some issuers will waive the fees under certain circumstances, such as if users use direct deposit or a bank transfer to load the cards.
Even service can come at a cost, as seven cards in the survey come with fees for live customer service, ranging from $0.50 to $4.95, though a couple offer one or two free calls a month before charges kick in. See prepaid card survey chart for a full breakdown of fees.
A shifting market
While prepaid cards have been marketed in the past to people without bank accounts, that is now beginning to change. Approximately 15% to 20% of people say they use prepaid cards as a budgeting tool, says Ben Jackson, senior analyst for the Mercator Advisory Group. For example, a consumer may put money on a card for entertainment expenses. When the money runs out, the entertaining for the month stops.
One person who has done this is Marieta Hauser of Ulysses, Kansas. Hauser has used prepaid cards on Internet and travel purchases. "This is a way I can control the costs because when it's out of money, it's out of money," she says.
Some parents are even using prepaid cards as a way to distribute allowances or provide funds to children away at college. Another factor fueling the growth of prepaid cards is security. Some who feel uncomfortable using their credit cards for online purchases might be more willing to use a prepaid card since the risk is limited to the amount that's on the card.
Finally, prepaid cards appeal to certain segments of the population. 18% of members of Generation Y use prepaid cards, says Beth Robertson, director of payments research for consulting firm Javelin Strategy & Research. "Younger consumers are often not eligible for credit cards, so prepaid gives them the flexibility of the card and the ability to not have to carry cash," Robertson says. Also, 18% of the underbanked population use prepaid cards regularly, Robertson adds.
Criticisms remain
But all aren't in total favor of the cards.
One criticism is that prepaid cards don't have the same protections as debit and credit cards. If your credit card is stolen, the Fair Credit Billing Act limits liability for unauthorized credit card charges to $50. The Electronic Fund Transfer Act limits losses to $50 for debit and ATM users. While some prepaid card issuers offer comparable protections, it's up to the issuer's discretion, so you could conceivably be left in the lurch if someone makes off with your card.
"We believe prepaid cards should offer the same protections as the traditional debit card tied to a bank account," says Michelle Jun, senior attorney with Consumers Union. Efforts are currently under way to convince the Consumer Financial Protection Bureau to implement regulations, Jun adds.
Others have problems with the fees associated with prepaid cards. Personal finance experts Ryan Mack, chief executive officer of Optimum Capital Management, and John Ulzheimer, president of The Ulzheimer Group, recently went on a media tour criticizing celebrities such as Suze Orman and Russell Simmons for endorsing prepaid cards because alternative payment methods such as debit cards and credit cards may have fewer fees while helping consumers to establish better credit, Mack says.
But the fees are necessary to cover transactions, customer service and other fees associated with servicing the account, says Brad Hanson, executive vice president of Meta Financial Group and prepaid card issuer MetaBank. And with some of the new charges being levied by banks, "it starts to look better for prepaid cards," the Mercator Advisory Group's Jackson points out.
Despite the concerns, there is little chance that the prepaid market will slow down or shrink any time soon. "There's enough shellshock from the recession that people are going to be careful with their money for some time," says Jackson. "Prepaid can help with that."