Survey: 1 in 5 Clueless About Flood Insurance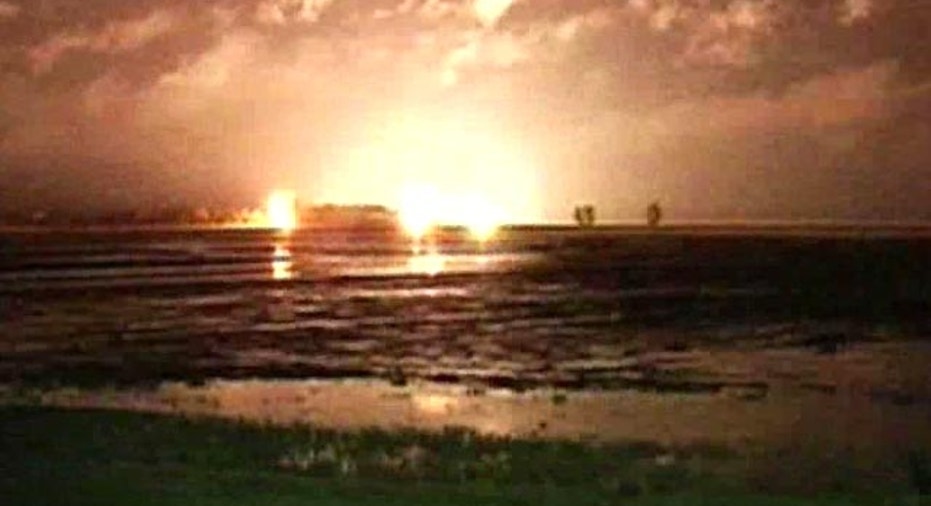 Despite extensive media coverage of the widespread, multistate flooding caused by Superstorm Sandy last fall and Hurricane Irene in the summer of 2011, 1 in 5 homeowners is still surprised to learn that home insurance does not cover flooding, according to a Bankrate nationwide survey as part of the April Financial Security Index.
The survey found that 18% of consumers didn't know that a standard homeowners policy specifically excludes flood-related damage, while 81% were aware of the need to purchase a separate flood insurance policy from the federal National Flood Insurance Program, or NFIP, to guard against flood loss.
The Federal Emergency Management Agency, or FEMA, which administers the NFIP, generally classifies properties as either at high risk or moderate-to-low risk of flooding. When consumers were asked if they knew for sure which category applies to their home, just more than half, or 51%, said "yes," while 43% said "no."
The Industry is Heartened by the Results
Bankrate's survey was conducted by Princeton Survey Research Associates International and involved landline and cellphone interviews from April 4-7 with a nationally representative sample of 1,003 adults in the continental United States. The margin of error is plus or minus 3.7%age points.
Far from disappointing, the numbers were welcome news to Michael Barry, spokesman for the Insurance Information Institute, an industry trade group.
"I was very happy that 4 out of 5 survey respondents understood that standard homeowners insurance does not cover flood," he says. "This number is a much higher awareness level than we've seen in the past."
Barry says the back-to-back impact of Hurricane Irene and Superstorm Sandy gave millions of Americans their first brush with 50- or 100-year flood levels. After Irene, the number of homes with flood insurance in the 13 eastern states affected by that storm jumped from 5% to 14%, according to Barry's group.
The Northeast, at Least, Wises Up
"Flood risk has become very clear over the last two years, especially in the Northeast, one of the most densely populated parts of the country," Barry notes.
If you carry a mortgage, your lender may require you to purchase flood insurance, especially if your home is located in a high-risk flood zone. While FEMA says the average flood policy costs around $600 per year, policies in high-risk areas can run several thousand dollars annually.
Regardless of the premium, NFIP policies cover building damage only to $250,000 and contents to $100,000. The average claim paid in 2011 exceeded $28,000.
Meanwhile, statistics show that recognizing the need for separate flood insurance does not always lead homeowners to purchase it.
Many More Should Have Flood Insurance
An Insurance Information Institute poll last year found that the number of American households with flood insurance actually decreased from 17% in 2008 to 13% in 2012. While Florida leads the nation with more than 2 million flood policies in force, the Midwestern states of Illinois, Indiana, Iowa, Missouri and South Dakota, along with Texas, have experienced the most floods in recent years.
J. Robert Hunter, director of insurance for the Consumer Federation of America, cites two main reasons why some at-risk homeowners choose to remain uninsured for flood.
"One, people really underestimate their risk -- they don't go check the flood maps," he says. "And two, they think, 'If my home is flooded way up here, it's going to be a disaster, and the feds are going to hand out money.' They misunderstand disaster relief. They don't realize that it's a low-interest loan that they have to pay back, and you may end up with two mortgages."
On Flooding, Never say Never
Amy Bach, executive director of United Policyholders, a San Francisco-based nonprofit advocacy group for insurance consumers, says some homeowners get lured by history into a false sense of security.
"People have this notion that if it hasn't flooded in the past, it's not going to flood," she says. "While I can understand that thinking, I wouldn't trust it anymore because of Sandy and all the talk about climate change. If you live near a body of water, it behooves you not to use the past as your only decision point."
Congressional passage of the Biggert-Waters Flood Insurance Reform Act last summer made the decision to purchase non-mandatory flood insurance somewhat more difficult. Among the reforms that Congress enacted to shore up the 45-year-old NFIP was to increase the annual limit on rate increases from 10% to 20%, a move sure to translate into higher flood premiums for many of the 5.5 million homeowners who currently have flood coverage.
Big Premium Increases Already Seen
Bach says her organization is already hearing from homeowners expressing concern they may be forced to choose between their flood insurance and their home.
"We're getting all these emails from people in Louisiana saying their flood coverage went from $350 to $8,000 a year," she says. "If you have to carry flood (insurance) because you have a mortgage, your choice is to find a way to pay or sell your home."
"I don't blame people for not wanting to buy it. Up until last year's amendments, our advice was to go out and buy it because it's cheap, it's a bargain. For many, it's not a bargain anymore," Bach adds.
Hunter urges homeowners to study their local flood map carefully to make an informed decision. The best place to start? The NFIP's user-friendly consumer site, FloodSmart.gov.
"If you're outside the 100-year storm level, flood insurance is not going to cost you much anyway, so you might as well buy it," Hunter says. "It's a smart decision if you're close."
Copyright 2013, Bankrate Inc.