Supreme Court Declines AIG ex-CEO Hank Greenberg Appeal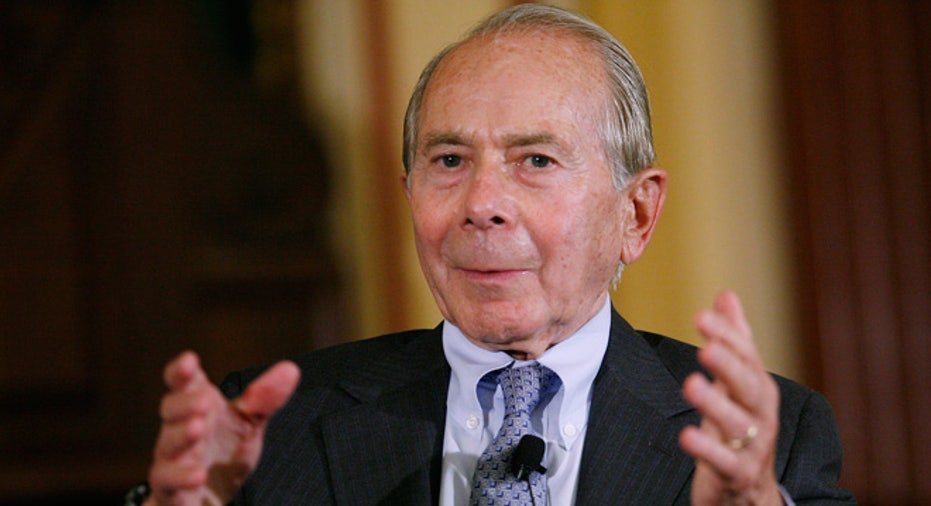 WASHINGTON -- The U.S. Supreme Court on Monday declined to consider an appeal by former American International Group Inc. CEO Maurice "Hank" Greenberg, who was seeking dismissal of a civil fraud case brought a decade ago by the New York attorney general.
The 91-year-old Mr. Greenberg and Howard Smith, AIG's former chief financial officer, are fighting allegations they engaged in two fraudulent transactions that misled investors about the company's financial health.
Eliot Spitzer brought the case when he was state attorney general in 2005. After many years of pretrial wrangling, the trial finally began in a state court in September and is expected to run until January.
The state's current attorney general, Eric Schneiderman, is seeking to bar the men from serving as directors or officers of a public company, and to give up tens of millions of dollars in bonuses.
Even as the trial is proceeding, the defendants had appealed to the U.S. Supreme Court, arguing the state's case was pre-empted by federal law. They argued the New York attorney general was undermining the uniform national regulation of securities markets.
Mr. Greenberg and Mr. Smith already settled with the Securities and Exchange Commission in 2009, agreeing to pay $15 million and $1.5 million, respectively. They neither admitted nor denied wrongdoing.
AIG in 2006 settled fraud charges related to its accounting scandal, a $1.6 billion pact with the SEC, the Justice Department and the New York attorney general.
Mr. Schneiderman in a brief filed with the Supreme Court said the former AIG executives' legal arguments were incorrect. He also said the justices shouldn't consider taking up the appeal while the case was still proceeding in the lower courts.
The Supreme Court turned away the executives' appeal in a one-line order.
Write to Brent Kendall at brent.kendall@wsj.com