Supreme Court Backs Credit Card Binding Arbitration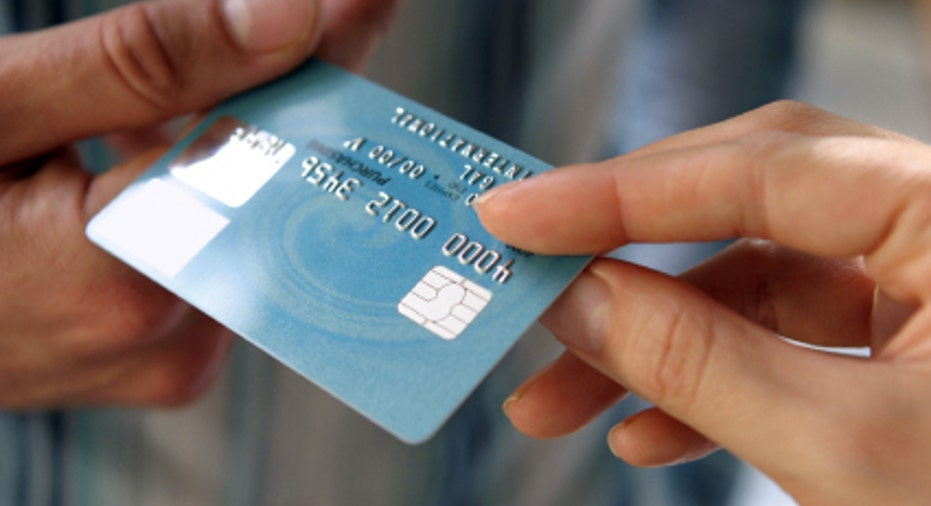 The U.S. Supreme Court dealt at least a partial setback Tuesday to credit card customers seeking to break free from the bonds of binding arbitration, the often business-friendly procedure that blocks consumers from taking their complaints to court.
On an 8-1 vote, the court reaffirmed that one of several, sometimes conflicting, federal laws permits credit card companies to enforce the binding  arbitration clauses once universally found in credit card agreements and still present in millions of those contracts.
The ruling runs counter to a recent trend in which several leading banks and other credit card issuers, including JPMorgan Chase, Bank of America and Capital One Financial Corp., dropped the arbitration requirement from their consumer agreements or announced that they will not enforce it.
Those actions by credit card issuers came amid intense pressure from some state officials and many consumer advocates, few of whom were pleased by the Supreme Court's action Tuesday.
'Disappointing decision' "A disappointing decision," said Ed Mierzwinski, consumer program director of the U.S. Public Interest Research Group, a federation of consumer interest organizations around the nation.
The Supreme Court ruling came on an appeal of lower court rulings brought by CompuCredit Holdings Corp. of Atlanta, which combined with Synovus Financial Corp. to market the low-rate Aspire Visa card to consumers with marginal credit histories. CompuCredit was sued in federal court for, among other things, allegedly failing to make required disclosures.
The companies insisted that the mandatory arbitration clauses prohibited the plaintiffs from going to court and that federal law allowed them to enforce those clauses.
Defenders of compulsory arbitration say the process is fair, generally swift and economically efficient. Critics say it often is stacked against consumers, given that the arbitrators nearly always are hired by lenders or other business entities. A 2007 study by Public Citizen, a consumer rights organization, found that consumers lost 94% of the cases filed by MBNA (now owned by Bank of America) and arbitrated by one of the largest of the nation's arbitration firms.
"Legally, we call these 'adhesion clauses,' meaning you get it and you have to agree to it," Merrill Davidoff, a Philadelphia-based attorney who has filed a suit claiming that several credit card issuers unlawfully colluded against consumers by requiring them to arbitrate disputes, told CreditCards.com in late 2009. "We consider them very overbearing, one-sided clauses that required consumers to bring disputes to arbitration and denied consumers the right to participate or institute class actions."
Case hinges on 'right to sue' Plaintiffs in the case that was decided Tuesday said that the 1996 Credit Repair Organization Act gave them the right to avoid arbitration and take their complaints to court, where they might receive a more neutral hearing. They cited the words "right to sue" that are contained in that act.
But Justice Antonin Scalia, writing the majority opinion and relying on what some called an overly legalistic definition, said that the "right to sue" could include arbitration and that the Federal Arbitration Act of 1925 permitted the credit card companies to force such disputes into that venue.
"The flaw in this argument is its premise: that the disclosure provision provides consumers with a right to bring an action in a court of law," Scalia wrote. "It does not."
He said the Credit Repair Organization Act "was silent" on the issue of arbitration.
"At the time of the CROA's enactment in 1996, arbitration clauses such as the one at issue were no rarity in consumer contracts generally, or in financial services contracts in particular," he said. "Had Congress meant to prohibit these very common provisions in the CROA, it would have done so in a manner less obtuse than what respondents suggest."
The lone dissenter was Justice Ruth Bader Ginsburg, who wrote that words have meaning and the term "right to sue" seemed to be a reasonably clear reference to suing in court rather than walking into an arbitrator's office.
"The 'right to sue,' the court explains, merely connotes the vindication of legal rights, whether in court or before an arbitrator," Ginsburg said in her dissent. "That reading may be comprehensible to one trained to 'think like a lawyer.'
"But Congress enacted the CROA with vulnerable consumers in mind -- consumers likely to read the words 'right to sue' to mean the right to litigate in court, not the obligation to submit disputes to binding arbitration," she said.
In the recent past, the Supreme Court has been a friendly setting for companies seeking to preserve mandatory arbitration in situations other than those involving credit card disputes. Last April, for instance, it endorsed the binding arbitration clauses found in many consumer agreements issued by AT&T Inc.
Consumer advocates said it was too early to assess the effect of Tuesday's ruling on the recent efforts to roll back compulsory arbitration for credit card complaints.
On one hand, they're seeing signs that card issuers soon might tiptoe back into requiring arbitration, and not everyone thought that such a move -- and the court's ruling -- were bad things.
"Actually, this is good news for everyone except the trial lawyers," said David Jones, president of the Association of Independent Consumer Credit Counseling Agencies. "First, it validates the CROA law and the contracts that have been executed between companies and consumers.
"Second, it stops many of the class action suits that have netted the trial lawyers millions while members of the class get pennies," he said. "I am familiar with at least one consumer who received 17 cents as a settlement while the law firm received millions and the company that was sued was put out of business. I think the Supreme Court got it right."
On the other hand, consumer advocates in the federal government might join the anti-arbitration battle, particularly those at the newly formed Consumer Financial Protection Bureau.
"In the long run," Mierzwinski said, "the CFPB has clear authority to ban arbitration in financial contracts."