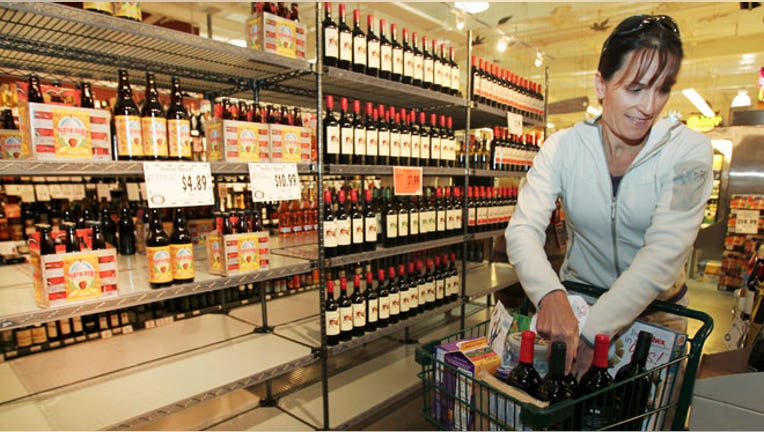 Supervalu's (NYSE:SVU) third-quarter profit nearly doubled, as lower expenses and growth at its Save-A-Lot grocery chain offset weaker sales.
The Minneapolis-based company reported on Thursday a $31 million profit for the latest period, up from $16 million a year earlier. Per-share earnings rose to 12 cents from eight cents.
Excluding one-time items, adjusted earnings from continuing operations checked in at 13 cents a share versus a year-ago loss of seven cents.
Revenue slipped 1% to $4.01 billion, nearly matching Wall Street estimates for $4.05 billion. Analysts were also looking for per-share earnings of 13 cents.
Gross margin widened to 14.2% from 13.1%. Selling and administration expenses were down 7.2% for the quarter.
Supervalu has been working to stem declines at its Save-A-Lot brand, which saw a 2.6% increase in retail food sales to $991 million and a 1.7% improvement in same-store sales. For the retail food segment, sales fell 2.6% to $1.06 billion and comparable store sales slipped 1.9%.
Facing competition from newer entrants like Wal-Mart Stores (NYSE:WMT), the grocery store operator has said it will focus on lowering prices and improving its fresh meat and produce departments, all of which may pressure margins.
Supervalu also slimmed down when it sold five brands last March.
"Although we are less than a year removed from the sale of five of our retail banners, Supervalu has made positive strides in all three of our business segments to better position the company for financial growth and improved shareholder value," CEO Sam Duncan said, adding that Supervalu has more work to do to improve its sales trajectory.
Shares were down three cents at $7.00 late Thursday morning.