Super Bowl betting total to top $4.7B, with 97% bet illegally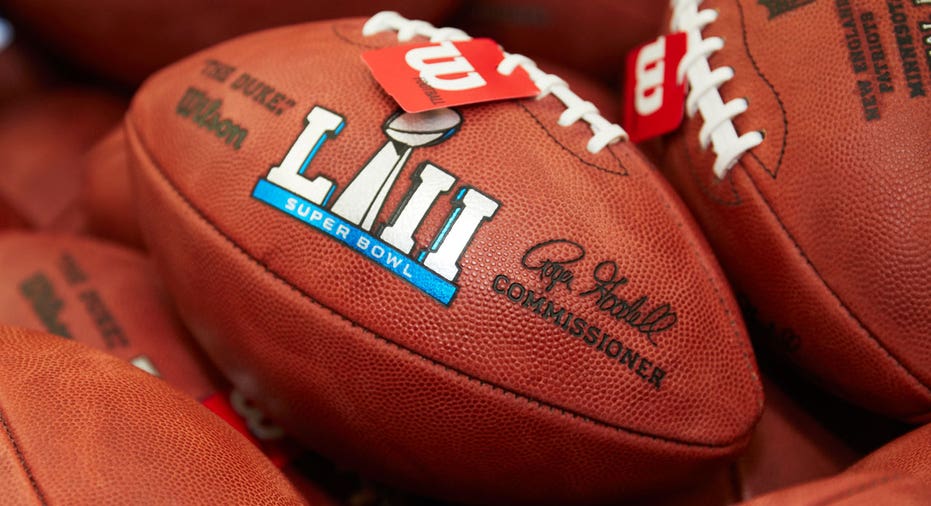 Americans are expected to wager a record amount of money on Super Bowl Sunday when the New England Patriots face the Philadelphia Eagles, and roughly 97% of that total will be gambled illegally, according to estimates released Tuesday.
Super Bowl LII is projected to draw about $4.76 billion in total bets, according to the American Gaming Association, a lobbying group that represents the casino industry. Of that total, AGA estimates that more than $4.6 billion, or roughly 97%, will be gambled through unlicensed sportsbooks and other illegal venues.
Betting on this year's game is expected to surpass last year's total, when Americans wagered an estimated $4.7 billion on Super Bowl LI. The AGA bases its annual estimate on the proportion of legal gambling that occurs at licensed Nevada sportsbooks.
"Thanks to the failed federal ban on sports betting, Americans are sending billions of their hard-earned dollars to corner bookies, shady offshore operators and other criminal enterprises," Geoff Freeman, president and CEO of the American Gaming Association, said in a statement.
The U.S. Supreme Court is expected to rule later this year on New Jersey's challenge of the Professional and Amateur Sports Betting Act, a 1992 federal ruling that effectively banned sports betting in all but four states. Nevada is one of the few venues that can legally accept betting on sports.
A favorable ruling for New Jersey could allow other states to pursue legal, regulated sports betting. Several states, including New York, are currently evaluating sports gambling-related bills.
The major professional sports leagues have opposed legalized sports betting for decades, generally citing concerns about the impact gambling could have the integrity of their games. The NFL remains staunchly opposed to a legal market.
The NBA became the first major sports league to openly support a legal, regulated betting market earlier this month, when a league attorney outlined a plan for regulation that the NBA would support. The league says it would require gambling operators to pay 1% of the total money bet on its games, among other rules and regulations.