Super Bowl Beer Battle: Sam Adams vs. SweetWater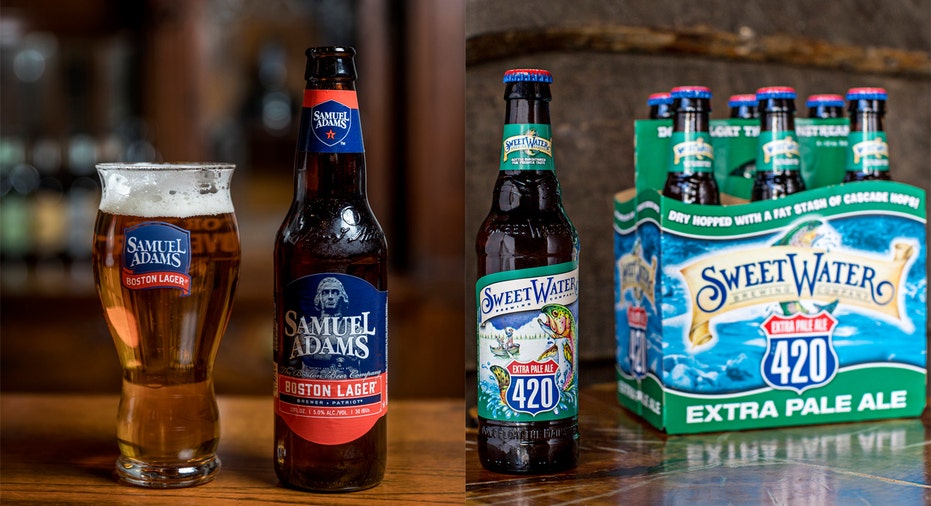 The rivalry between the Atlanta Falcons and the New England Patriots has trickled down to America's favorite alcoholic beverage: beer.
The SweetWater Brewing Company, based in the Falcons' hometown of Atlanta, and Boston Beer's (NYSE:SAM) Samuel Adams, hailing from the Patriots home turf of Massachusetts, have wagered a Super Bowl competition of their own.
HOW IT WORKS
The brewery whose home team loses will send a brewer, acting as an "intern," to the winning beer company for the day. Additionally, SweetWater, who initiated the wager, tells FOX Business the losing beer maker will rename one of their beverages to the winner's preference. If the Falcons win, SweetWater said they may choose "Dirty Bird Lager."
"South got something to say. Get ready to do the dirty bird! Watch this, Koch, #RiseUp!," said Freddy Bensch, founder of SweetWater Brewing Company, in a statement to FOX Business.
Additionally, if the Patriots win, the staff at SweetWater will wear red, white and blue. If the Falcons win, Sam Adams' workers will have to wear the team's red and black colors and create a video doing the "Dirty Bird"—a touchdown dance popularized by former Falcons running back Jamal Anderson.
"At the end of the day, we have to remember that if it wasn't for the original New England patriots, like Samuel Adams, we wouldn't have our independence or America, and we'd all be watching cricket and drinking tea instead of enjoying football and beer," Jim Koch, founder of the Boston Beer Company, tells FOX Business.
Though Koch has decided not to attend the game in Space City, Bensch will be in attendance—both cheering for their respective teams.
CRAFT BEER IN AMERICA
Football is America's favorite pastime and it turns out Americans feel the same way about beer. According to a Gallup poll, most Americans who consume alcohol prefer a brew. Both SweetWater and Boston Beer are craft breweries, the latter being one of the largest and earliest makers of craft beers in the United States.
In 2014, the craft beer industry contributed $55.7 billion to the U.S. economy, according to the Brewers Association. Broken down by state, the data showed that Massachusetts contributed $1.4 billion to that figure, while Georgia supplied $1.1 billion.
In 2015, craft beer accounted for 21% of the overall beer market share, according to data from the Brewers Association.
Super Bowl LI will air Sunday on FOX which is a unit of Twenty-First Century Fox (NASDAQ:FOXA), a sister property of FOX Business.