Super Bowl 51 To Draw Billions In Illegal Bets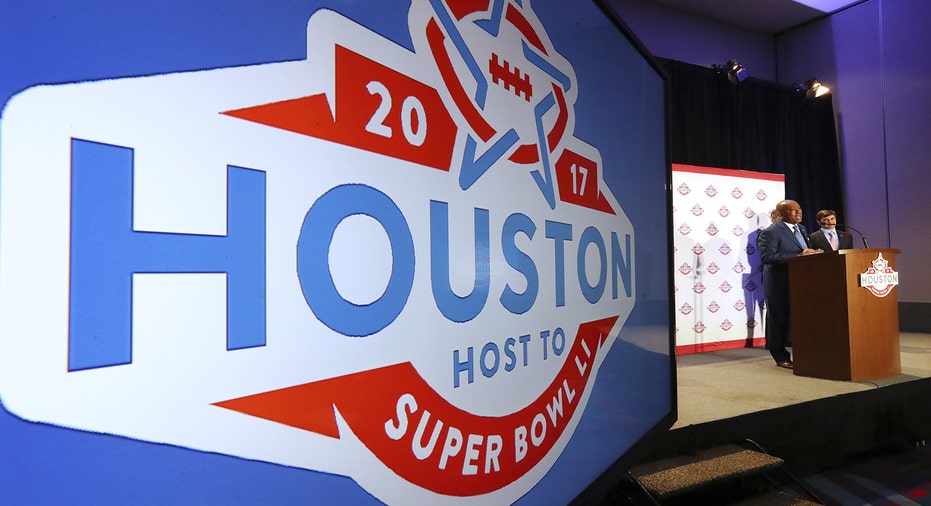 Whether legal or not, this Sunday's Super Bowl 51 is projected to be yet another multi-billion dollar day for sportsbooks.
This year's matchup between the New England Patriots and the Atlanta Falcons will draw $4.7 billion in total wagers, according to estimates from the American Gaming Association, a lobbying firm that represents the casino industry. That record total is an 11% increase from last year, when Super Bowl 50 drew $4.2 billion in bets.
AGA estimates that just $132 million of Super Bowl bets this year will be made legally at Nevada sportsbooks. The remaining $4.5 billion will be wagered illegally, through local bookmakers and other methods.
"As we mark the 25th anniversary of a failed law, it's time for Washington to get out of the way and lift the federal prohibition that pushes sports fans to a rapidly growing illegal betting market," AGA President and CEO Geoff Freeman said in a statement. "A regulated marketplace would generate tax revenue and jobs, protect consumers and leverage cutting-edge technology to strengthen the integrity of the games we all love."
The AGA betting estimates were released amid calls across several states to legalize and regulate the industry. President Donald Trump's past support of legal sports betting has stoked fresh optimism about an end to the federal ban. Legislators in several states, including New Jersey, New York and South Carolina, have raised challenges to the existing ban
Sports betting has been illegal on a federal level since 1992. Only four states – Nevada, Oregon, Montana and Delaware – are permitted to operate sportsbooks, with Nevada serving as the nation's de facto hub of legal wagers.
Critics argue that a legal betting industry in America would jeopardize the integrity of sporting events, while proponents say the current ban is ineffective and directly responsible for the illegal marketplace's expansion.
At present, current NBA Commissioner Adam Silver and former commissioner David Stern have come out in favor of legal, regulated sports betting. The NFL remains opposed to the concept, though 28 of its 32 franchises forged partnerships with daily fantasy sports operators. The NHL and MLB have historically favored a federal ban, but have yet to take a definitive stance on whether they'd welcome legalization in the future.