Super Bowl 50 Ticket Prices Plummet After Patriots' Loss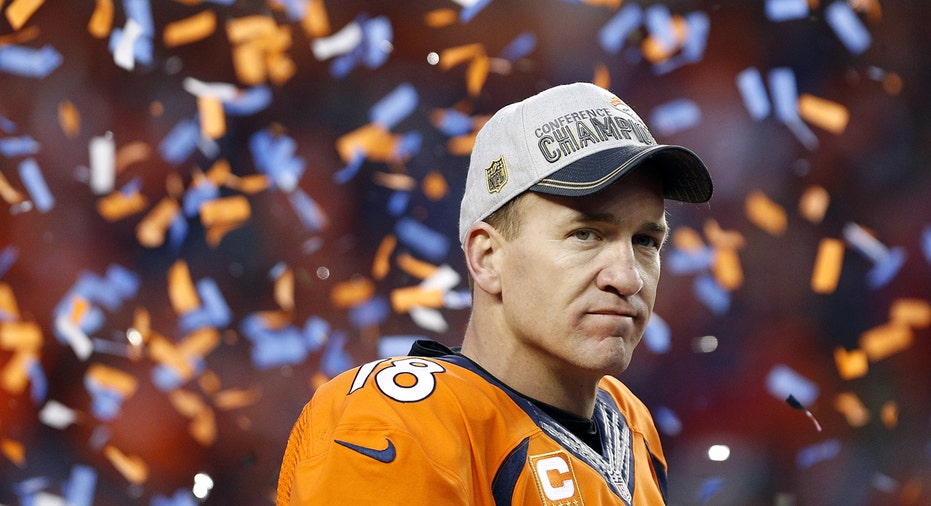 The Denver Broncos' stunning elimination of the New England Patriots granted football fans an unexpected discount for Super Bowl 50 – at least as far as ticket prices are concerned. But travelers can still expect to spend several thousand dollars on game tickets, airfare and hotel accommodations in order to see Peyton Manning's Broncos take on Cam Newton's Carolina Panthers at Levi's Stadium on February 7th.
Super Bowl tickets are about 38% cheaper than they were a year ago, when tickets to see the Patriots and star quarterback Tom Brady play the Seattle Seahawks cost an average of $9,722.86. As of Sunday, the average price for a ticket to Super Bowl 50 stood at $6,007.74, according to TiqIQ, a secondary market ticket price aggregator. The get-in price for the game's cheapest ticket is $3,279, though past data suggests that number could fall to about $2,400 before kickoff.
The most expensive ticket is listed at more than $26,100 on the secondary market, while some luxury suites are selling for more than $500,000. And while Super Bowl ticket prices are down compared to last season, they're still much more expensive than they were from 2010 to 2014, when the average price never exceeded $3,700.
Hotel prices are rising substantially as the San Francisco Bay area prepares to deal with an influx of travelers from around the country. Hotels located within 10 mile of Levi's Stadium in Santa Clara are charging nearly three times their normal room rates on Super Bowl weekend, according to TripAdvisor (NASDAQ:TRIP). Prices are 38% more expensive than they were in Phoenix, Arizona for Super Bowl XLIX in 2015 and 83% higher than they were in the greater New York City area before Super Bowl XLVIII in 2014.
Super Bowl revelers can save on hotel rooms if they're willing to leave the beaten path, according to Brooke Ferencsik, TripAdvisor's director of communications. The average price of a room in Santa Cruz – located about 30 miles away from Levi's Stadium – is $273, while rooms in the city of Mountain View, just six miles from the arena, cost an average of $580.
"Football fans looking to score tickets or just get a piece of the action in San Francisco can still find a wide selection of reasonably-priced rooms available to book on TripAdvisor," Ferencsik said in a press release. "Bargain-hunting travelers can save up to 50 percent if they are willing to hike more than 20 miles from the stadium in cities such as Oakland or San Bruno compared to closer destinations like San Jose or Mountain View."
Round-trip flights to Oakland International Airport cost an average of $243, making it the cheapest option for fans flying in from out of town. The round-trip rate stood at $600 for San Francisco International Airport and $716 for Mineta San Jose International Airport, according to TripAdvisor. Fans from the Broncos' home state of Colorado and the Panthers' home state of North Carolina will account for an estimated 35% of Super Bowl 50 travelers.