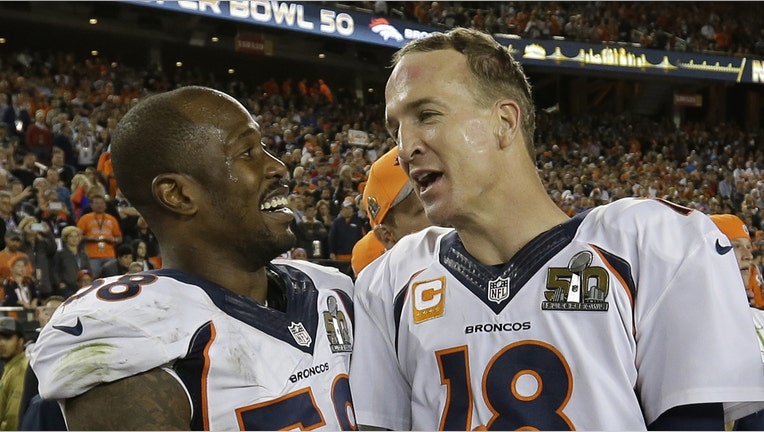 Hard-nosed defense defined the Denver Broncos' victory over the Carolina Panthers in Super Bowl 50 on Sunday, but television viewers weren't turned off by the lack of offensive fireworks.
An average of 111.9 million viewers tuned in to CBS to watch Super Bowl MVP Von Miller lead the Broncos to a 24-10 win over the Panthers, according to Nielsen. That's the third-largest television audience in history. An estimated 72% of U.S. households watched the Big Game, which was the highest audience share since Super Bowl XVI in 1982. CBS's online live stream of the game drew 3.96 million unique visitors and an average audience-per-minute of 1.4 million viewers.
This year's audience numbers were down compared to last year, when the Super Bowl XLIX clash between the New England Patriots and the Seattle Seahawks drew a record 114.4 million viewers. Super Bowl XLVIII in 2014 generated the second-largest audience in history, with 112.2 million viewers.
On social media, Twitter activity peaked at 8:44 p.m. ET Sunday night, just after the Super Bowl 50 halftime show, which featured Coldplay, Beyoncé and Bruno Mars. An estimated 162,000 tweets were sent in a single minute. In total, 3.8 million Twitter users sent 16.9 million tweets during the Super Bowl 50 broadcast, Nielsen said.