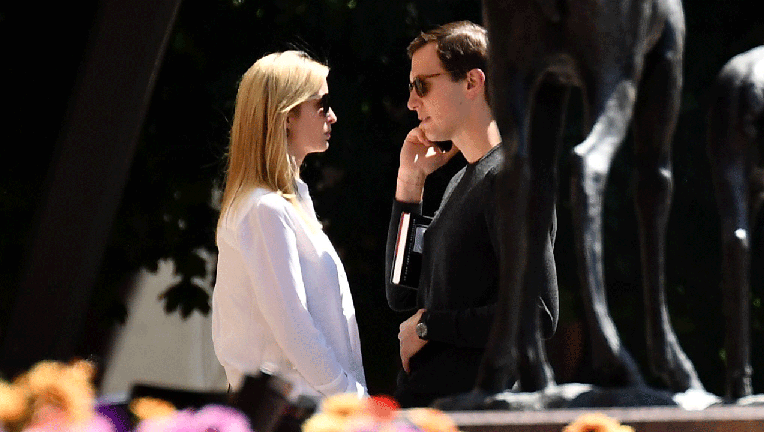 1. Verizon CEO addressed Disney Rumors
Verizon (NYSE:VZ) CEO Lowell C. McAdam told FOX Business on Wednesday that Verizon will not be pursuing a deal with Disney (NYSE:DIS). Rumors had been circulating that Lowell was interested in buying the media conglomerate.
2. Ivanka Trump and Jared Kushner attend
Advisors to President Donald Trump – daughter Ivanka and son-in-law Jared Kushner— made a last minute decision to join the media moguls in Sun Valley Thursday, as previously reported by FOX Business. Sources told FOX Business the power couple may be looking for a reprieve from the commotion in Washington.
3. Bob Kraft talks New England Patriots
Owner of the five-time Super Bowl Championship winning team—the New England Patriots— Robert Kraft expressed confidence in his team for the upcoming NFL season. On Wednesday, Kraft said, "We just hope they continue doing what they did last year, we like the team a lot."
4. Former Disney CEO Michael Eisner resurfaces at Sun Valley
Eisner, who led Disney from 1984 through 2005, now oversees The Tornante Company, a privately held firm that invests in, acquires and operates media and entertainment companies.
More from FOXBusiness.com ...
5. CBS CEO says company is "willing to go at it alone"
Despite their potential to be taken over as a company that produces content without distribution, CBS (NYSE:CBS) CEO Leslie Moonves told FOX Business Thursday that the company does not have plans to merge with other companies. The CEO also expressed his confidence that the blockbuster deal between AT&T (NYSE:T) and Time Warner (NYSE:TWX) will pass regulatory muster.