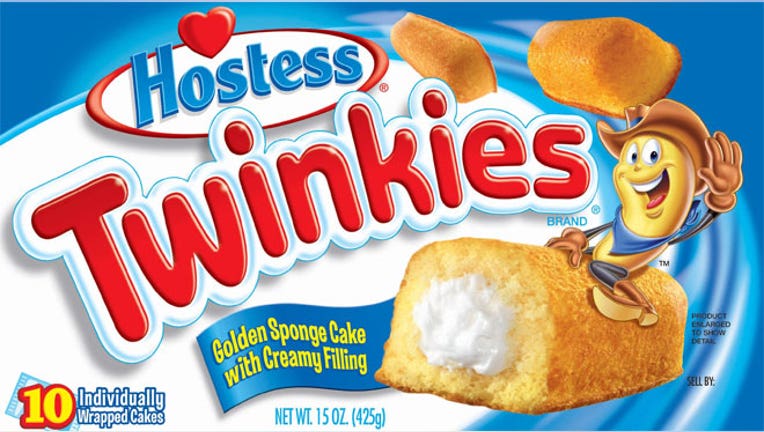 In a move that could save thousands of jobs and prevent a prolonged Twinkies shortage, private-equity firm Sun Capital Partners is reportedly interested in acquiring bankrupt baker Hostess Brands.
The talk comes after Hostess, the maker of Wonder Bread, Twinkies and Ding Dongs, created shockwaves on Friday by disclosing plans to liquidate and lay off most of its 18,500 workers after a crushing union fight.
According to Fortune, Sun Capital would like to operate Hostess as a going concern, including reopening its shuttered factories and continuing union representation of the company's workers.
In response to a request for comment, Irving, Texas-based Hostess said it can't comment specifically about "any potential buyers."
Sun Capital privately expressed interest in scooping up Hostess earlier this year but the company's creditors ultimately chose a reorganization plan instead, the magazine said.
After Hostess announced plans to liquidate on Friday, Sun Capital contacted Hostess advisor Perella Weinberg Partners, Fortune reported.
"I think that we could offer a slightly better, more labor-friendly deal than what was on the table last week," Sun co-CEO Marc Leder said in an interview with Fortune.
Based in Boca Raton, Fla., Sun Capital is attempting to raise $6 billion for a sixth investment fund and its portfolio of companies include Creekstone Farms and Harry's Fresh Foods.
Leder said he would move to reinvest capital into Hostess, heeding a call from union leaders.
"We've found that investing new capital into companies like this can be very positive for brand, people and profitability," Leder told Fortune. "We would look to invest in newer, more modern, manufacturing assets that would enable the company to become more productive and to innovate."
A takeover by Sun Capital could provide an exit for Hostess's current lenders – a group that includes Silver Point Capital and Monarch Alternative Capital – as Leder believes his firm could make the company "immediately profitable on an EBITDA basis."
Hostess Brands said last week it will "move promptly" to lay off "most" of its 18,500 employees and sell its assets to the highest bidders.
The company, which was founded in 1930, said it will be forced to close its 33 bakeries, 565 distribution centers, 5,500 delivery routes and 570 bakery outlet stores throughout the U.S.
Hostess has blamed its liquidation on a crippling work stoppage that forced the company to shut down three plants on November 12.
A key union, the Bakery Confectionery, Tobacco Workers and Grain Millers International Union, rejected a final offer in September from Hostess that was aimed at cutting costs and allowing the company to emerge from bankruptcy.