Summer Office Etiquette: No Flip Flops and Get Moving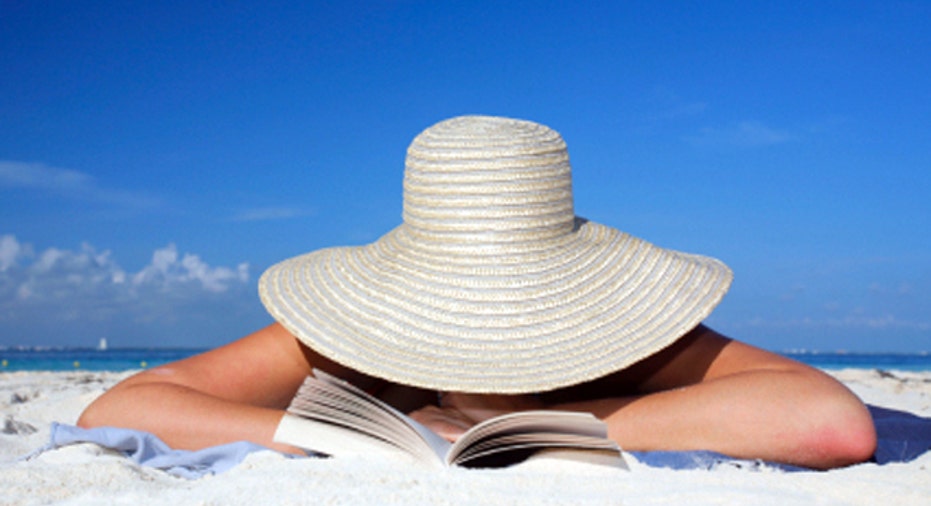 Summertime often presents unique challenges for employers and workers alike when it comes to dress codes, time off and office flexibility.
Kathy Kane, senior vice president of talent management at Adecco, a human resources and staffing company, says the firm's Summer 2011 Workplace Outlook Survey, found that American workers are looking for more freedom in their schedules throughout the summer months, and companies should comply. The survey was conducted over the phone by Opinion Research Corporation on behalf of Adecco among 1,000 American adults, aged 18 and over.
"In the summer, kids are out of school, people like to take vacations and take advantage of the weather, so people appreciate that extra time," Kane says.
Many employers tend to loosen up their dress codes in the warmer months, but employees still need to be conscious of their attire, she says. "Flip flops, for example, can be worn commuting, but once you get to your desk you should change."
Kane offered the following tips for employers and workers for the summer season based on the survey's findings:
Employer DO: Give workers extra time. Employers that give their workers a free day off here will reap many benefits, Kane says, pointing  to 60% of survey respondents saying they would choose flex time or summer Fridays as their top workplace perk. "A trend that is a result of companies downsizing is that many people feel overworked right now, and are working harder than ever. It is throwing their own personal work-life balance out of whack." If an employer cant afford to offer more time off, they should be more flexible with telecommutingespecially in the face of high gas prices.
Employee DON'T: Sit at your desk all day. Workers should take advantage of the warm weather. "It's great for your well being, mental and spiritual health to be out and enjoy some sunshine. This is the healthiest thing you can do when working long hours on a tight deadline." More than one-third of Americans have incorporated exercise into their daily commute through walking, running or biking to the office and 57% have gone for walks on their lunch break. An additional 49% go to the gym before or after work during the summer, and 78% have tried to eat healthier during these months, Adeccos survey showed.
Employee DO: Organize or join a company team. Many businesses have corporate health events or company sports teams that can be beneficial to workers health. If your company doesnt have a team or health event, Kane suggests organizing an event yourself and ask the company to sponsor it. One-fifth of survey respondents reported participating in at least one workplace-sponsored fitness class with 25% participating in at least one workplace-organized summer sports league or activity.
Employer DO: Encourage workers to dress more casually.  Easing up on the dress code during the hot months can help create a more relaxed office environment. The survey found that 74% of Americans think it's equally acceptable for men and women to dress more casually in the workplace during the summer months.
Employee DON'T: Do not take advantage of the summer dress code. "Be really careful about what you decide to wear to workit speaks to your professional image, no matter what kind of job you are in," Kane says. "It can cause workplace tension, and loss of respect."  Flip flops were the biggest office "no" in the survey, with 71% of Americans choosing it as inappropriateeven more so than miniskirts at 70% and strapless tops and dresses at 66%.