Suicide Bomb Attack Kills Afghan Trainee Police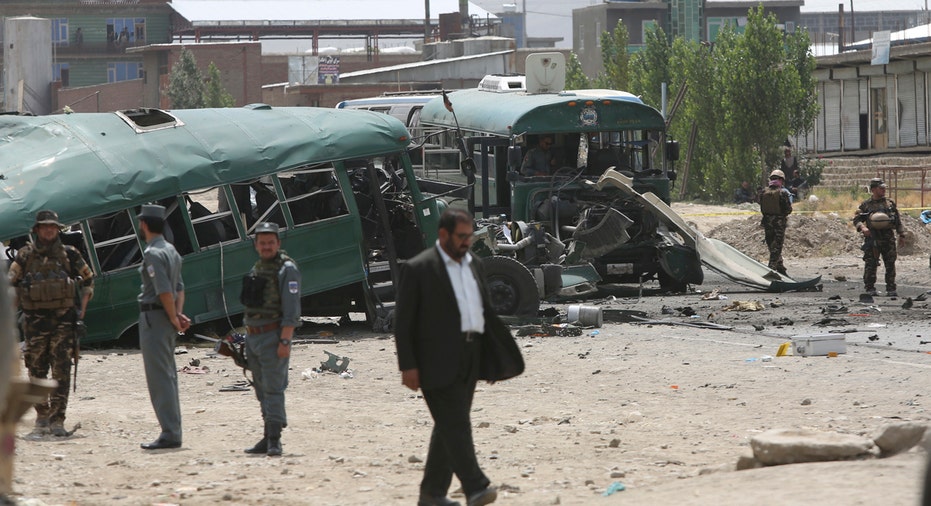 A suicide bomber attacked a bus carrying trainee policemen on Thursday, killing 30, an Afghan official said.
The attack took place some 20 kilometers west of the Afghan capital, Kabul, according to Mousa Rahmati, the district governor of Paghman.
He said the trainee police officers were returning from a training center in Wardak province and were heading to the capital on leave.
The Taliban claimed responsibility for the attack in an email sent to the Associated Press by spokesman Zabiullah Mujahid.
Mujahid said that the attack was the work of two suicide bombers. The first, on foot, targeted the bus carrying the trainee policemen and their instructors. Then a suicide car bomber attacked 20 minutes later, when policemen had arrived at the scene to help, according to Mujahid's account.
A spokesman for the Interior Ministry confirmed the location of the attack and said a loud explosion had been reported, but did not have any further details on the incident.