Suffering $4.4B 3Q Loss, Freddie Mac Asks for $6B More from Treasury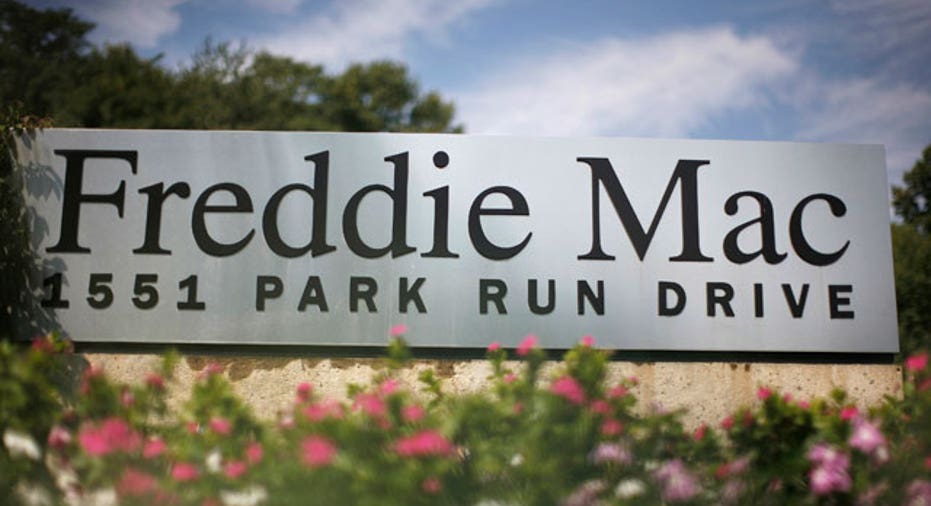 Mortgage giant Freddie Mac, which was nationalized by the U.S. government in 2008, revealed on Thursday a third-quarter loss of more than $4 billion, triggering another new request for $6 billion in taxpayer aid.
Slammed by a rise in provisions for credit losses and derivative losses, McLean, Va.-based Freddie Mac said it lost $4.4 billion last quarter, almost twice as high as a loss of $2.1 billion for the year-earlier period.
The government-controlled entity, which was rescued in 2008 along with sister-company Fannie Mae, reported a net worth deficit of $6 billion despite income of $4.6 billion.
"Our financial performance in the third quarter was impacted by the weak housing market, as well as challenging financial market conditions," CEO Charles Haldeman, Jr. said in a statement. "Freddie Mac was a stabilizing force in the mortgage market, ensuring the continuous flow of funds to lenders and borrowers and helping families avoid foreclosure."
Freddie Mac disclosed derivative losses of $4.8 billion and provisions for credit losses of $3.6 billion.
The company's results were also negatively impacted by a $1.6 billion quarterly dividend payment to the Treasury Department.
To get out out the red, Freddie Mac said its regulator, the Federal Housing Finance Agency, is asking for another $6 billion in aid from the Treasury. If approved, the new cash would increase the aggregate liquidate preference of the company's senior preferred stock to $72.2 billion.
Freddie Mac, which funded one in four single-family homes in the first nine months of the year, warned of more trouble ahead for the depressed U.S. housing market, which began to crater in 2007 during the subprime mortgage crisis.
"The weak labor market and fragile economy continue to weigh heavily on the single-family market, causing many potential buyers to sit on the sidelines or opt to rent despite high affordability and record low mortgage rates," Haldeman, Jr. said. "We expect the tepid recovery to continue to put downward pressure on house prices into early next year."