Study: Nearly 50% More Businesses Sold in 2013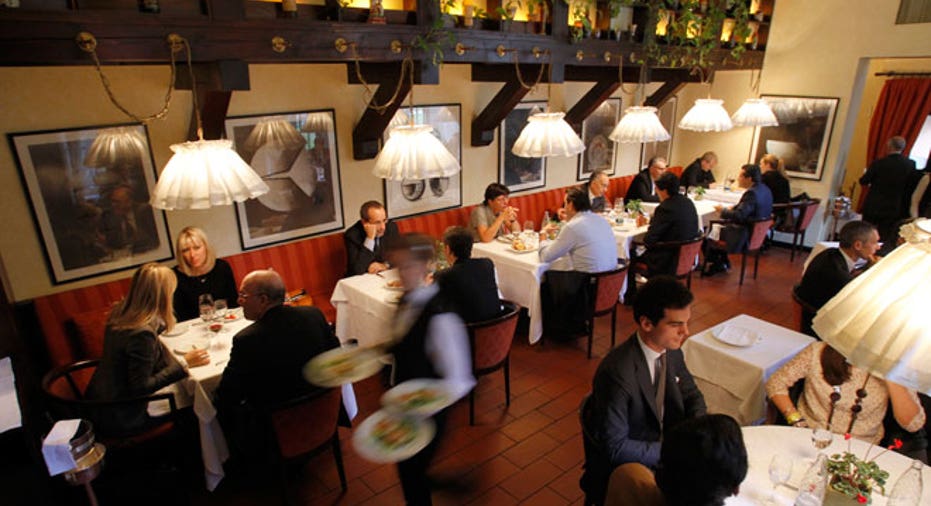 Sales of small businesses grew 49% in 2013, according to a new report by business-for-sale marketplace BizBuySell.
Business brokers reported over 7,000 small business transactions in 2013, up from 4,730 in 2012. Sales of restaurants and retail stores led the pack, with restaurant transactions growing by nearly 80% year-over-year.
"2013 was the year that everyone in the small business community was waiting for, after four years of pretty suppressed activity throughout the Great Recession," says BizBuySell GM Curtis Kroeker.
Thanks to the improving economy, there are now more buyers who are financially able to purchase existing businesses. And Baby Boomers who may have delayed selling their business during the economic recession are now interested in putting their companies on the market. The median sale price was up 13%, rising to $180,000, but Kroeker says it's still a buyer's market when it comes to small businesses.
Kroeker predicts another good year in 2014 for business transactions, with stronger gains for businesses outside of the retail and hospitality industries.
"I would say the economic recovery tends to show up first in restaurants and retail, which benefit sooner from more consumer spending," says Kroeker.
While more than 75% of business brokers expect more Baby Boomers will sell their businesses in 2014, Kroeker says it's unlikely we'll see the same level of year-over-year growth this year.
"I'd be shocked if we saw 49% [again], but we could see even more transactions than in 2013, which would be another new record level of transactions," says Kroeker.
BizBuySell's 2013 Insights Report is based on self-reported responses by business brokers and does not represent all of the small business sales that occurred in 2013. The San Francisco-based Internet company receives more than 1 million visitors monthly.