Study: Doctors Don't Always Take Own Advice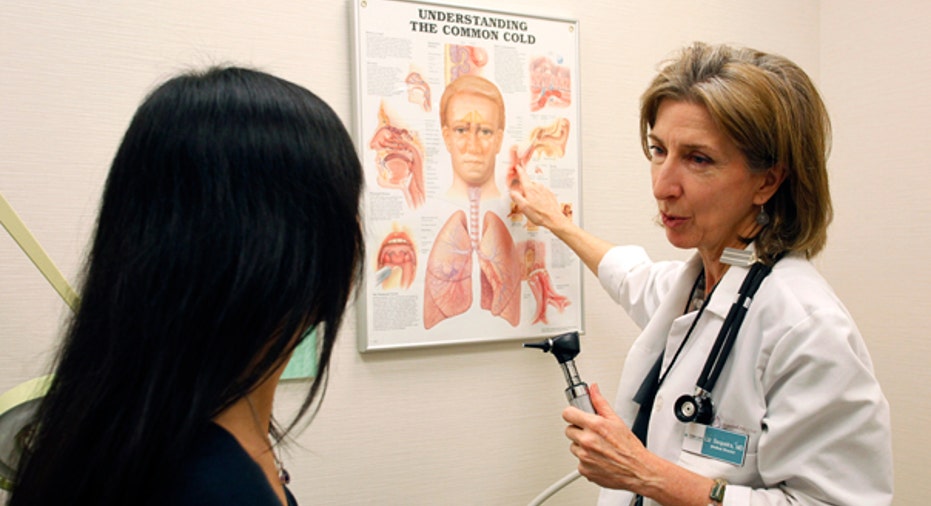 When doctors step into their patients' shoes, their treatment decisions don't always line up with the advice they give in their clinics, a U.S. survey suggests.
Faced with hypothetical treatment scenarios, when they imagined themselves as the sick person, they more often chose those that carried a higher risk of death but fewer crippling side effects.
"I don't think any patient would expect that," said Dr. Peter A. Ubel, who led the research. "If they found out, they would raise a lot of questions."
But he stressed his findings don't necessarily mean doctors are acting immorally, or against the best the best interests of their patients.
Instead, Ubel, of Duke University in Durham, North Carolina, and colleagues say that people may be acting more on emotion and irrational biases when their decisions regard themselves instead of someone else.
"It has nothing to do with moral," he told Reuters Health. "It has everything to do with human nature. The doctors don't even know they are behaving this way."
The new survey is based on two sets of questions sent to primary care physicians across the country. One set asked about different types of hypothetical colon cancer surgery and another about a treatment for bird flu.
The doctors received either a survey that asked them to assume they were the patient or one that asked them about their advice for patients.
Of 242 physicians who answered the colon cancer questionnaire, 38% went with the surgery that carried a higher risk of death but fewer side effects for themselves. By contrast, only a quarter said they would recommend that treatment to their patients.
For the bird flu treatment, the numbers were 63% versus 49% based on 1600 answers, respectively.Although less than half the doctors receiving the questionnaire returned it, Ubel believes the findings represent most doctors in the U.S.
"Advice is not neutral," he said. "So make your values part of the discussion before you get advice, and find out why the doctor makes a given recommendation."
The new study was published in the Archives of Internal Medicine.
Alan Schwartz, a University of Illinois psychologist who studies medical decision making, said he wasn't surprised by the results.
"There is a problem whenever someone is trying to make a decision for someone else," said Schwartz, who wasn't involved in the study. "We know that physicians are not good at guessing what patients want."
A "healthy physician-patient relationship should allow the opportunity for the physician to explore the length-of-life and quality-of-life concerns of the patient regarding his or her condition, as well as which complications are acceptable to the patient and which are not," write Dr. Timothy Quill and colleagues from the University of Rochester in an accompanying editorial.
According to Schwartz, most doctors agree that patients should be the ultimate decision makers. The doctor's role then becomes laying out the evidence that allows patients to act according to their own values and goals.
"No one gets to decide whether your values are right or wrong," Schwartz told Reuters Health. "It is very important for patients to communicate to their physicians what is important to them to themselves in their lives."
On the other hand, he added, physicians aren't very good at finding out what patients want, so this survey should also serve as a wakeup call to doctors.
"Physicians should be attuned to their patients' values," Schwartz concluded.