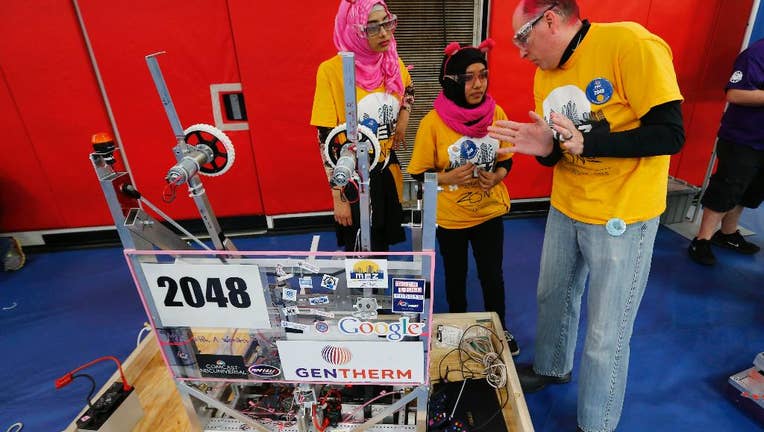 An increasing number of students from Michigan's most financially strapped urban school districts are joining robotics teams.
That's because local universities are making space and materials available at no charge.
The University of Michigan started the trend with its Michigan Engineering Zone. The 5,200-square-foot facility in Detroit hosts 18 teams from city schools, many of which wouldn't be able to participate in the annual FIRST contest otherwise.
One of those squads comes from the Detroit International Academy for Young Women.
Junior Papia Aziz (puh-PEE'-uh uh-ZEEZ') captains the team known as the Pink Panthers.
The 16-year-old wants to be a pediatrician and credits the Michigan Engineering Zone with furthering her interest in STEM subjects: science, technology, engineering and math.
Aziz says the space "is the greatest thing I've ever been to."