Student Loan Holders Catch a Home-Buying Break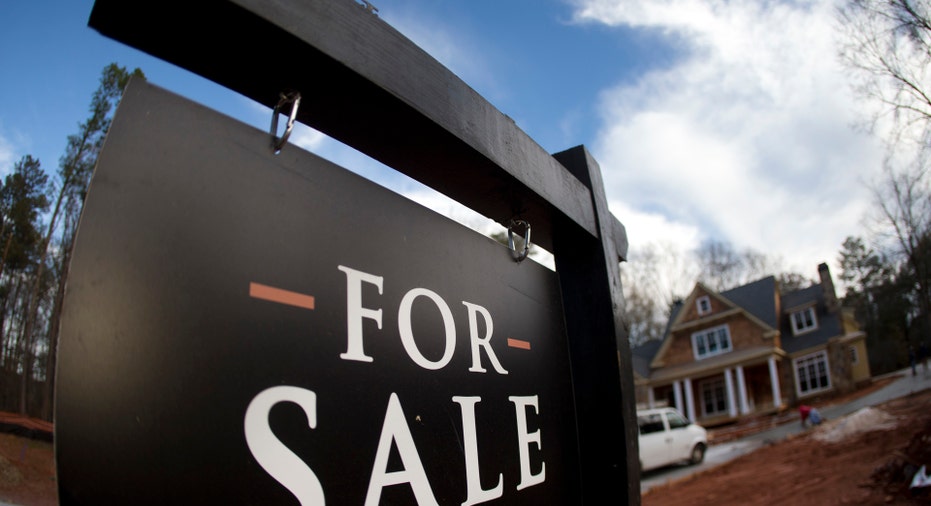 For many of the 44 million Americans with student loan debt looking to buy a home, qualifying for a mortgage just got a bit easier. Housing giant Fannie Mae this week issued new guidelines about how lenders should evaluate mortgage applicants who have student loans — particularly borrowers on income-driven repayment plans.
The changes are a response to anxiety among student loan borrowers that having student debt takes homeownership off the table, says Jonathan Lawless, vice president of product development and affordable housing at Fannie Mae.
Of student loan borrowers in repayment who aren't homeowners, 71% believe their student debt has delayed their purchase of a home, according to an April 2016 survey by the National Association of Realtors and American Student Assistance, a nonprofit that helps students pay for college and repay student loans.
Owing student loan debt can impair your ability to qualify for a mortgage, says Jerry Kaplan, senior vice president of capital markets at Colorado-based Cherry Creek Mortgage Co. Student loans increase your debt-to-income ratio —  the amount of total debt you owe relative to your income — and you won't qualify if that percentage is too high.
Still, student loan borrowers can get mortgages, and the new policies give those borrowers more choices, Kaplan says. Fannie Mae backs one-third of all homes in America, Fannie Mae spokeswoman Alicia Jones says.
Fannie Mae's changes are already in effect, although some lenders might take time to ramp up, Lawless says. Here's what student loan borrowers need to know about the updates.
Income-driven plans and homeownership
Under the new guidelines, lenders issuing Fannie Mae-backed mortgages can calculate your debt-to-income ratio using your monthly student loan payment on an income-driven repayment plan, Lawless says. Income-driven plans cap your monthly payments at a percentage of your income.
Previously, lenders had to calculate a higher monthly student loan payment for mortgage applicants on income-driven repayment plans, Lawless says. That meant mortgage lenders were evaluating those borrowers based on a higher debt-to-income ratio than they actually had. At the time, Fannie Mae felt that lending to borrowers on an income-driven plan was riskier, Lawless says. "We've gotten to understand these programs better," Lawless says, citing that better understanding as the reason for the policy change.
Fannie Mae-backed lenders still have to calculate a monthly student loan payment to use in determining your debt-to-income ratio if you're in a deferment or forbearance. That monthly amount will be 1% of your outstanding student loan balance or the amount needed to be on track to pay off the loan within the remaining loan term.
Help for co-signers and those not paying on loans
If someone such as a parent or employer is paying your student loans, or you're a co-signer on a loan that the primary borrower is paying, you now have a better shot at qualifying for a Fannie Mae-backed mortgage , Lawless says . The student loan payment won't count toward your debt-to-income ratio if you can provide paperwork, such as bank statements or voided checks, to prove that someone else has been making the monthly payments for the last 12 consecutive months.
Refinancing for homeowners with student debt
Fannie Mae began piloting what it calls a student loan cash-out refinance in late 2016 with SoFi, an online mortgage and student loan refinance lender. Now, any Fannie-Mae-backed lender can offer it.
Here's how it works: You take out a new, bigger mortgage that's equal to your existing mortgage plus some or all of your outstanding student debt. Your mortgage lender will pay off your lender or student loan servicer and waive a risk-adjustment fee that's applied to traditional mortgage cash-out refinances. With mortgage rates still low, a student loan cash-out refinance can be an appealing way to lower your student loan interest rate.
But there are risks in using your mortgage to refinance student debt. You'll be trading an unsecured debt (student loans) for a secured debt (your mortgage) and increasing what you owe on your home. If you can't make the higher mortgage payment, you could lose your house. You'll also likely pay more in interest over time because mortgages terms tend to be longer that those on student loans.
Alternatively, consider refinancing your student loans with a private student lender to get a lower rate and shorter loan term while keeping your student and home debt separate. However, there are risks there too. For instance, you'll lose access to income-driven repayment plans when you refinance federal student loans.
Before you take out a new mortgage or refinance an existing one, talk to a financial advisor or tax professional to get personalized guidance, Kaplan says. You should also compare mortgage lenders to find the lowest rate you qualify for based on your financial situation.
Teddy Nykiel is a staff writer at NerdWallet, a personal finance website. Email: teddy@nerdwallet.com. Twitter: @teddynykiel.
The article Student Loan Holders Catch a Home-Buying Break originally appeared on NerdWallet.