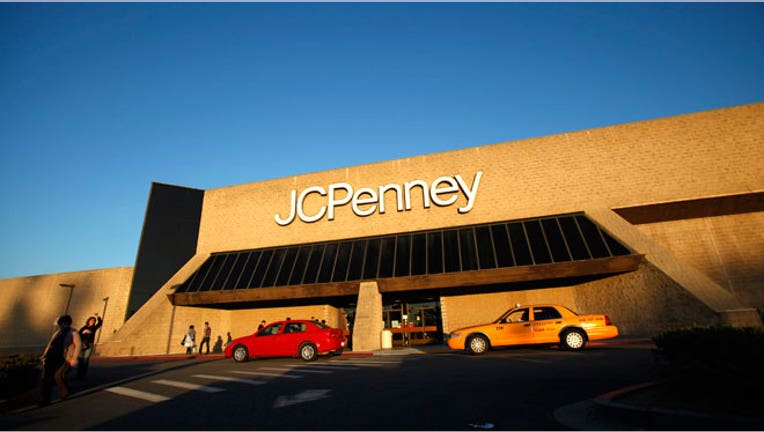 In the latest sign of how hard J.C. Penney (NYSE:JCP) has fallen, the struggling department store is being kicked out of the S&P 500.
Shares of J.C. Penney, which have already tumbled 55% so far this year, initially shed another 1% Monday morning on the news before turning higher.
After Friday's closing bell, S&P Dow Jones Indices said J.C. Penney will be replaced in the prestigious S&P 500 by mechanical and electronic security company Allegion, which is being spun off from Ingersoll-Rand (NYSE:IR). The switch is scheduled to occur on November 29.
J.C. Penney will join the S&P MidCap 400, replacing struggling teen retailer Aeropostale (NYSE:ARO), which will move to the S&P SmallCap 600.
S&P Dow Jones Indices cited J.C. Penney's shrinking market cap, which now stands at just $2.7 billion, compared with almost $19 billion for Macy's (NYSE:M) and $12 billion for Nordstrom (NYSE:JWN).
Last week, J .C. Penney disclosed a deeper-than-feared quarterly loss due to tumbling sales. However, the company reassured investors by saying same-store sales and gross margins should grow sequentially and year-over-year in the pivotal fourth quarter.
J.C. Penney is struggling to turn the corner following the April ouster of former CEO Ron Johnson, whose strategy to move away from discounts badly hurt sales and traffic.
The company also grappled with a public battle with major shareholder and board member Bill Ackman, who has since exited his bad bet in J.C. Penney.
Shares of Plano, Texas-based J.C. Penney rallied 2.82% to $9.12 on Monday morning despite the news.
J.C. Penney had been the final mail-order house to remain in the S&P 500, according to S&P Capital IQ's Howard Silverblatt.
Sears Holding (NASDAQ:SHLD), another mail-order house that was an original member of the S&P 500, was booted from the index last year. Other mail-order companies that had been on the S&P 500 include Montgomery Ward, Gimbel Brothers and Woolworth.
The shift highlights the growing dominance of e-commerce, led by online retail king Amazon.com (NASDAQ:AMZN), which sports the 17th highest market valuation in the S&P 500.
"Fifty or sixty years ago I (OK, my mother) ordered merchandise from a mail order house, and today I waive my finger above my smartphone (while walking)," Silverblatt wrote in a note on Friday. "Maybe I'll order a book, a hard copy, printed book."